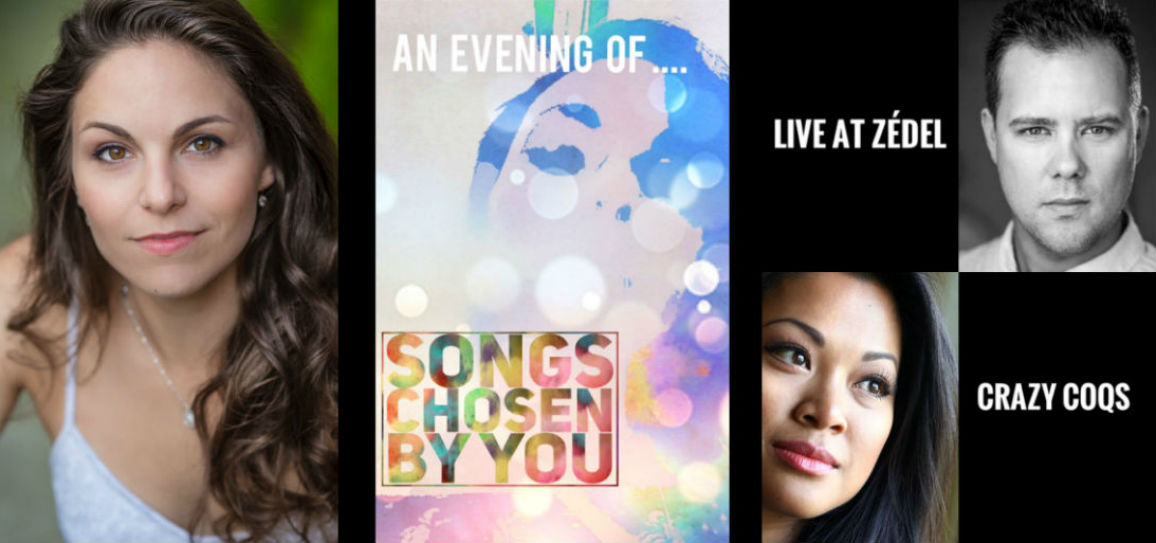 Competition closing date
24 October 2017
THE PRIZE
Win tickets to West End star Carolyn Maitland's new "social media concert creation" #SongsChosenByYou running one night only Live at Zedel on Saturday 28 October 2017. Our grand prize winner will receive a pair of tickets, signed poster and selfie with Carolyn and her West End co-stars Kieran Jae and Marsha Songcome. Four runners-up will get signed programmes and a personalised video with comments on their song choices, shared on social media. Enter by Monday 23 October 2017.


MORE ABOUT CAROLYN MAITLAND & THIS CABARET
Carolyn Maitland's many musical credits include: in the West End, Ellen in Miss Saigon (Prince Edward), Rose in From Here to Eternity (Shaftesbury) and Kiss Me, Kate. She's just starred as Molly opposite Hollyoaks' Andy Moss in the UK tour of Ghost and is about to star in the first revival of Andrew Lloyd Webber's The Woman in White at the Charing Cross Theatre, playing Marian Halcombe, the role originated by Maria Friedman in the 2004 premiere.
For her first cabaret, she's created an evening inspired - and designed - by social media. Not one song has been chosen by Carolyn herself. Instead, when compiling her songlist, she invited her fans to submit their own requests via Twitter, Instagram and Facebook, using the hashtag #SongsChosenByYou.
On this special evening at Brasserie Zedel, you'll hear the results - expect a wide variety of showtunes, pop and maybe even a hint of jazz, brought together in a blend of new arrangements and fresh twists.
Carolyn is joined by fellow #StageFaves Kieran Jae (Gypsy, Groundhog Day, Jersey Boys) and Marsha Songcome (Hamilton, Aladdin, Miss Saigon), and accompanied by musical director Kris Rawlinson, with arrangements by Kris and Noam Galperin.