Is Aaron Bannister Davies your #StageFave? Help grow Aaron 's fanbase!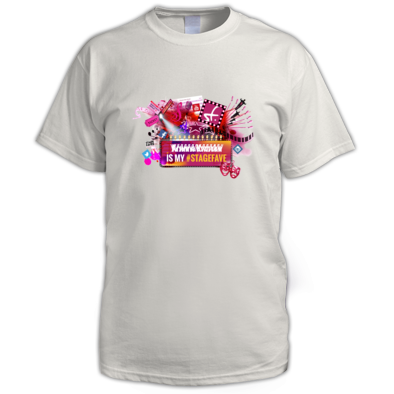 Do you think Aaron should be a household name? Tell the world. Share this #StageFaves message and you'll be entered into our prize draw to win this "My #StageFave" t-shirt with Aaron 's name on it!
Aaron Bannister-Davies BA Acting: Musical Theatre graduate from @CSSDLondon. Represented by @AgencyVSA. previously 'Tomos' in @MyLandsShore
Aaron Bannister Davies is a Welsh actor whose musical theatre credits include My Land's Shore.
Aaron Bannister Davies merchandise shop
Here is some of our great customised merchandise for this performer. Also check out:
our general #StageFaves merchandise in the Main Shop

Open Date: 7 Feb 17 to 26 Feb 17
Part: Tomos
MY LAND'S SHORE World Premiere The passionate new musical from Wales is a tale of conflict, social injustice, moral dilemmas, guilt, love and heartbreak, with Music and  Lyrics by Christopher J Orton and Book and Lyrics by Robert Gould. The show tells the story of Dic Penderyn  a Welsh labourer and coal miner who lived in Merthyr Tydfil who was ...
Related News and Features
18
Jan
2017
---

Full casting has been announced for Welsh musical MY LAND'S SHORE, which, after more than 15 years in development, receives a full-scale, world-premiere production at Walthamstow's Ye Olde Rose & Crown next month...