Is Ian McCurrach your #StageFave? Help grow Ian's fanbase!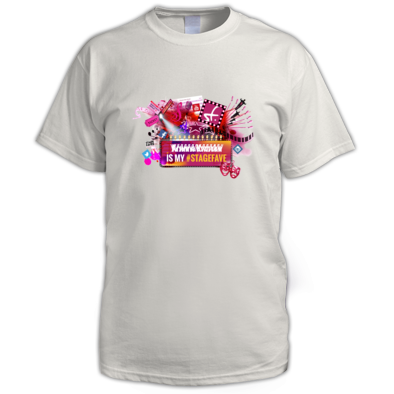 Do you think Ian should be a household name? Tell the world. Share this #StageFaves message and you'll be entered into our prize draw to win this "My #StageFave" t-shirt with Ian's name on it!
Actor playing Tony Hendon in the musical comedy LUCKY STIFF at The Union Theatre. Trained @BOVTS Also Author Journalist - news, views and musings
Ian McCurrach is a London-based actor whose musical theatre credits include The Little Match Girl and Lucky Stiff.
Ian McCurrach merchandise shop
Here is some of our great customised merchandise for this performer. Also check out:
our general #StageFaves merchandise in the Main Shop

Open Date: 7 Dec 17 to 31 Dec 17
Part: Butler
The Little Match Girl Cold Victorian London and our Little Match Girl is out on the streets selling matches. She is not allowed home with her father until she has sold them. She meets Arthur, a cocky friendly lad who helps her sell her matches and who she begins to rely on as her friend. Through him she dreams of a better life. Will he prove to be...

Open Date: 27 Sep 17 to 21 Oct 17
Part: Tony Hendon
Lucky Stiff Shoe salesman Harry Witherspoon is stuck in a rut until, one day, he discovers he is to inherit his uncle's fortune; but, there is a catch. To claim the inheritance Harry has to take his uncle's body around the French Rivera for one last adventure! Chasing him for the same fortune are a dog lover from Brooklyn, a short-sighted Mafia Bo...
Related News and Features
17
Nov
2017
---

Cliff Richard got the Christmas number one single in 1988 with Mistletoe and Wine, but did you know that the song actually came from a musical? Based on Hans Christian Andersen's classic short story, THE LITTLE MATCH GIRL is revived at the Tabard Theatre this Christmas to spread its festive cheer once again, with a whole new set of #StageFaves in the cast.
05
Sep
2017
---

LUCKY STIFF is back in London and it's coming to the Union Theatre this September! The 1988 show about a shoe salesman trying to gain the inheritance of his late uncle will play for a month and the full cast has now been announced, led by JUDY! star Tom Elliot Reade...