Is Adam Pettit your #StageFave? Help grow Adam's fanbase!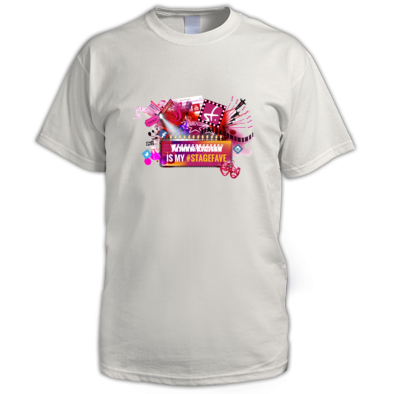 Do you think Adam should be a household name? Tell the world. Share this #StageFaves message and you'll be entered into our prize draw to win this "My #StageFave" t-shirt with Adam's name on it!
Tenor/Actor/Tea Drinker. Trained at @The_GSA. Represented by @thenarrowroadco
Adam Pettit is a British actor whose musical theatre credits include Out There.
Adam Pettit merchandise shop
Here is some of our great customised merchandise for this performer. Also check out:
our general #StageFaves merchandise in the Main Shop

Open Date: 21 Sep 16 to 8 Oct 16
Part: Billy
Newman Carter, a world famous astronaut mysteriously disappears in 1969. Forty years later, a troubled young man, turns up on his doorstep with a letter which changes everything for everyone. Out There is an original tale crossing three generations; sons, fathers and grandfathers. This heart felt story with its country inspired score is created by...
Related News and Features
01
Sep
2016
---

On Golden Pond has inspired the new musical OUT THERE, which is written by Loserville's Elliot Davis and James Bourne and stars #StageFaves legend Dave Willetts. The full cast is announced for the premiere production, opening at the Union Theatre later this month...