Is Aaron Sidwell your #StageFave? Help grow Aaron's fanbase!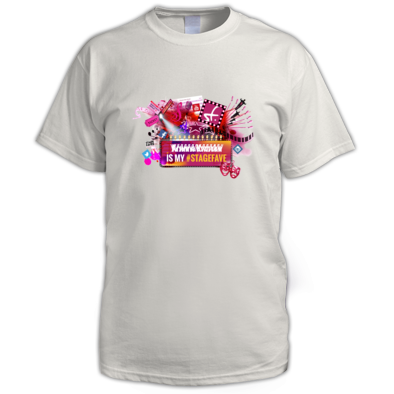 Do you think Aaron should be a household name? Tell the world. Share this #StageFaves message and you'll be entered into our prize draw to win this "My #StageFave" t-shirt with Aaron's name on it!
have played drug addicts, presidential candidates, psychopaths, Wall Street bankers and computer geniuses. Currently Steven Beale @bbceastenders
Aaron Sidwell has been cast in the 2015 West End production of American Idiot.
Aaron Sidwell merchandise shop
Here is some of our great customised merchandise for this performer. Also check out:
our general #StageFaves merchandise in the Main Shop

Open Date: 17 Jul 15 to 25 Sep 16
Part: Johnny (17 Jul 2015 to 22 Nov 2015)
Green Day's explosive, award-winning Broadway musical American Idiot, blasts into the UK for its West End premiere from the 17th July at The Arts Theatre, Leicester Square starring X factor finalist Amelia Lily. The story of three boyhood friends, each searching for meaning in a post 9-11 world, American Idiot features the music of Green Day with ...

Open Date: 2 Jan 16 to 6 Feb 16
Part: Joseph Patrick Kennedy / Jerry
Based on the iconic film, Grey Gardens tells the spectacular real life rise and fall of Jacqueline Kennedy Onassis's aunt and cousin, Edith and Edie Bouvier Beale. Starting in 1941 at an engagement party at Grey Gardens, the Bouvier's mansion in East Hampton, Long Island, the musical tracks the progression of the two women's lives from American ar...
Related News and Features
06
Feb
2017
---

Feeling the Monday blues? Kick back to the weekend with our 10 tweet guide to having a #StageFaves Sunday!
06
Jun
2016
---

A major new musical based on the life and career of Frank Sinatra is in the works, care of the Ambassador Theatre Group, and aiming for a 2018 world premiere. But the big question on our mind - apart from when exactly and where it will run - is: which of your #StageFaves should play Ol' Blue Eyes? Any ideas?