Is Miiya Alexandra your #StageFave? Help grow Miiya's fanbase!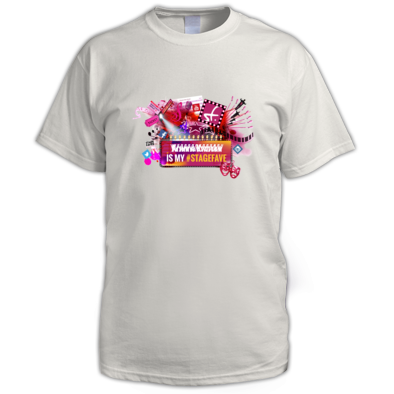 Do you think Miiya should be a household name? Tell the world. Share this #StageFaves message and you'll be entered into our prize draw to win this "My #StageFave" t-shirt with Miiya's name on it!
Miiya Alexandra is a London-based actress and singer whose musical theatre credits include The King and I, and Metropolis.
Miiya Alexandra merchandise shop
Here is some of our great customised merchandise for this performer. Also check out:
our general #StageFaves merchandise in the Main Shop

Open Date: 21 Jun 18 to 29 Sep 18
Part: Ensemble
The King and I Set in 1860s Bangkok, the musical tells the story of the unconventional and tempestuous relationship that develops between the King of Siam and Anna, a British schoolteacher whom the modernist King, in an imperialistic world, brings to Siam to teach his many wives and children. With a superior score of treasured songs including; Wh...

Open Date: 10 Oct 17 to 29 Oct 17
Part: Maria / Futura
Metropolis Based on the 1927 Fritz Lang silent film, Metropolis opened at the Piccadilly Theatre in 1989 with a cast that included Brian Blessed, Judy Kuhn and Graham Bickely. Set in 2026, Metropolis is the last city in the world where all natural resources have been extinguished. The city relies on slave workers labour to keep running. The worke...
Related News and Features
04
Apr
2018
---

Best-known for his multi-award-winning role in one of Japan's most popular television series, Takao Osawa will join the cast of Rodgers and Hammerstein's classic musical to play Kralahome, trusted adviser to The King of Siam, when the musical opens in June 2018