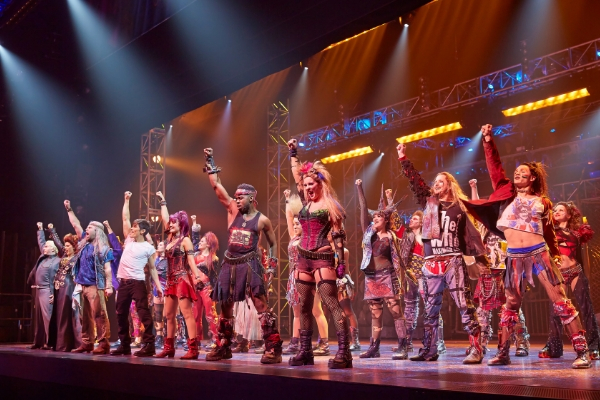 It's a double whammy for Queen fans. First, they have been able to enjoy the release of the new biopic movie Bohemian Rhapsody and now a reimagined production of the Queen and Ben Elton musical We Will Rock You sets off on tour in September 2019. Are you ready to break free?
Following the 2010 and 2011 UK theatre tours and 2013 10th anniversary world arena tour, the new production of We Will Rock You will kick off a nine-month tour in Bromley, followed by Ipswich, Sheffield, Edinburgh, Newcastle, Derry, Dublin, Southend, Leeds, Nottingham, Plymouth, Glasgow, Blackpool, Hull, Southampton, Manchester, Aberdeen, Bradford, Canterbury, Oxford, Llandudno, Bristol, Milton Keynes, Liverpool, Cardiff, Birmingham, Norwich, Northampton, Bournemouth and Stoke.
Since 2002 over 15 million theatregoers in 17 countries have seen We Will Rock You which showcases 24 of Queen's biggest hits including 'We Are the Champions', 'Radio Ga Ga', 'I Want to Break Free', 'Somebody to Love', 'Killer Queen', 'Don't Stop Me Now', 'Under Pressure', 'Bohemian Rhapsody', 'Another One Bites the Dust' and, of course, the title song. Before closing its 12-year run at London's Dominion Theatre, the show was performed 4,600 times.
When it first became news that one of Britain's most successful comedy writers Ben Elton was teaming up with legends of rock, Queen, for a musical there was much speculation on what such a unique collaboration would turn out. So impressed after attending the original workshop, screen icon Robert De Niro and his company Tribeca came on board as American partners. De Niro continues to support the show, even making a special visit to London in 2013 to help celebrate the 10th anniversary in style.