Thanks for visiting StageFaves.com.
StageFaves is a unique and pioneering concept in community building, dedicated to the musical theatre sector. It brings together Twitter, Facebook, YouTube and Instagram handles and feeds for leading West End and Off-West End actors and actresses, shows and theatres in one place, as well as tickets to West End shows and other relevant digital links, biographies, agent contact details and fan fun. Plus, we offer the UK's only extensive, performer-centric UK musical theatre merchandise shop.
This site is the brainchild of Terri Paddock, who has been championing UK theatre for nearly 20 years.
A message from Terri to all fans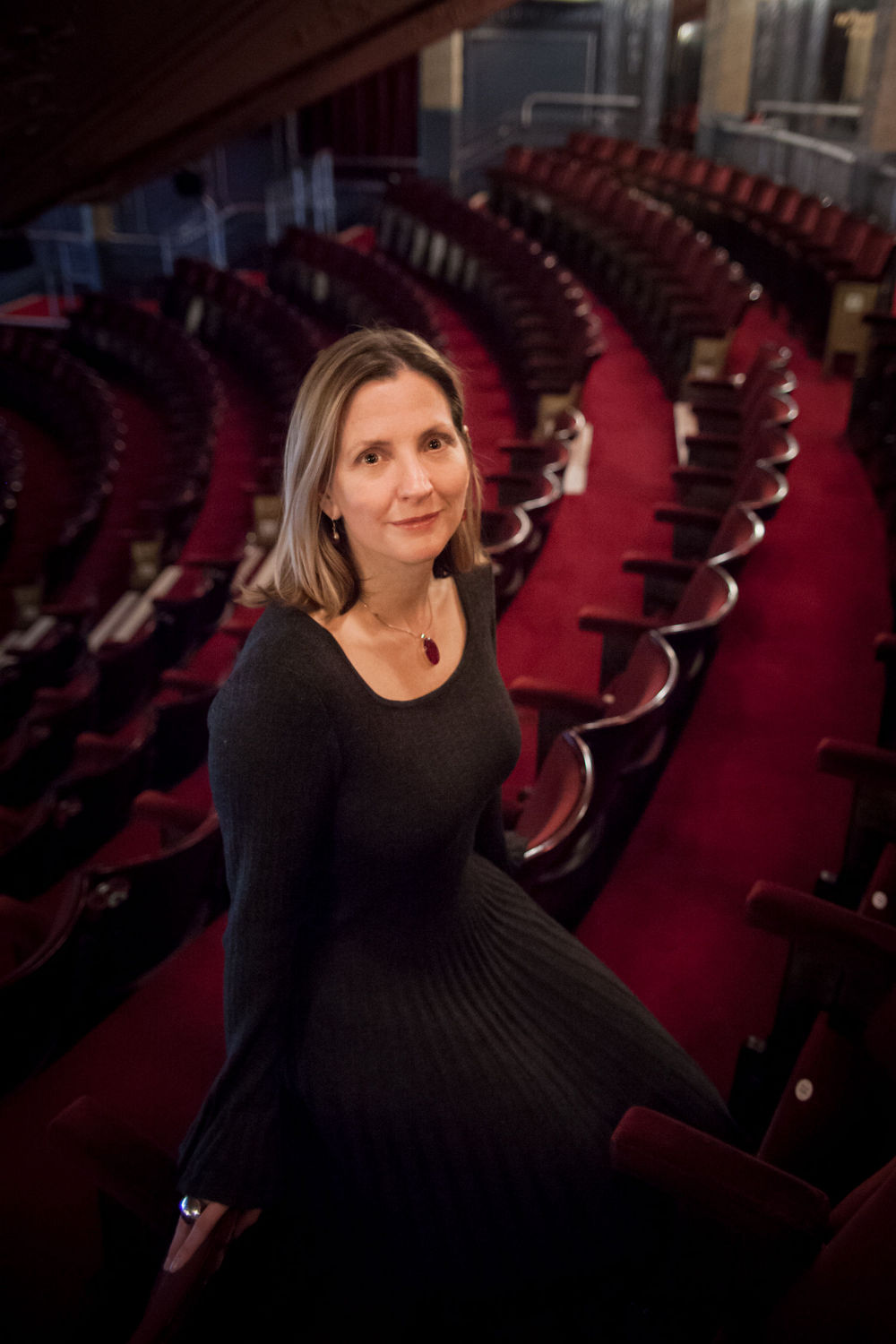 I founded this site because, like you, I love musical theatre, I love shouting about it and I love connecting with other people who feel the same way.

I got frustrated with how farflung the social media information about my favourite shows and performers was. I wanted it all in one place - as there wasn't such a place already, I decided to create it.

I also wanted to help musical theatre performers, some of the hardest-working and most talented artists in the entertainment business. Last year, an Olivier Award-winning musical theatre actor, who I respect and like immensely, complained to me that she wasn't getting cast because she wasn't active on Twitter. After a moment of commiseration, my reaction was: 'well, for heaven's sake, get on Twitter!'

As a self-confessed Twitter addict myself, I am a very firm believer that Twitter - and other social media outlets - go a very long way towards levelling the playing field, certainly so as a marketing and fan engagement tool for performers. Unlike family ties, fame, luck or other factors, Twitter is something that performers CAN control. Even better, it's free!

As a result, Stage Faves is purposefully performer-centric: I want to help performers grow their social media followings, expand their fanbases and raise their professional profiles with every show that they're in. And that's, of course, made possible with the help of their digitally-savvy fans.

This site should make it easier for you to spread the love about your favourite performers and shows. So go forth find your favourites and, through their connections, discover others to get behind. Then tweet, share, shout, follow them, post some praise, buy tickets to see them in their current and/or next show, grab some fan swag and turn yourself into a walking, talking advertisement for their brilliance.

Keep checking back here for updates too. We're adding new entries and a whole heap of big, bright, fun new functionality - including, coming soon, personalised dashboards - on a daily basis.

And please do let me know what you think by dropping us a line via the Contact Us form.

Thanks again and happy theatregoing!
Actors and actresses (and their agents)

This site really is built to help you! We want to help you build your musical theatre fanbases by making your social media work harder for you, without you having to work harder on it. If we haven't already got you listed on the site, please click here and fill in the form. We'll get you added straight away. Also Contact Us if you'd like a one-page leaflet explaining the benefits of being on StageFaves and to receive regular updates on Performer functionality.
More about Terri Paddock

Terri Paddock founded WhatsOnStage and the WhatsOnStage Awards, running the company and its events from 1996 to 2013. Since leaving, she has continued to blog at www.terripaddock.com, tweet @TerriPaddock and comment on theatre matters in the national press, while also providing Twitter training, social media strategy and content marketing for a range of theatre clients.
In March 2015, with The Stage joint chief critic and prolific arts journalist Mark Shenton, Terri founded My Theatre Mates (www.mytheatremates.com, tweeting at @MyTheatreMates), a portal for independent theatre bloggers, and launched the online Also Recognised Awards, resurrecting too-often overlooked theatrical awards categories including the UK's first-ever prize for Best Musical Direction.
Terri's other sites