Is Maiya Quansah-Breed your #StageFave? Help grow Maiya's fanbase!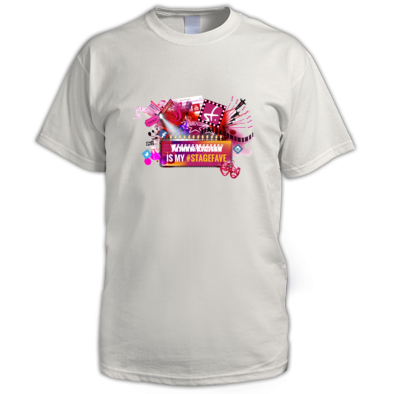 Do you think Maiya should be a household name? Tell the world. Share this #StageFaves message and you'll be entered into our prize draw to win this "My #StageFave" t-shirt with Maiya's name on it!
Maiya Quansah-Breed is a London-based actress whose musical theatre credits include Six.
Maiya Quansah-Breed merchandise shop
Here is some of our great customised merchandise for this performer. Also check out:
our general #StageFaves merchandise in the Main Shop

Open Date: 18 Dec 17
Part: Catherine Parr (30 Aug 2018 to 13 Oct 2019)
Six The Musical From Tudor queens to pop princesses, the six wives of Henry VIII sing their way out of the history books and into the spotlight. With songs including Ex Wives, Haus of Holbein and Don't Lose Ur Head, this pop concert remixes five hundred years of historical heartbreak into one hour of 21st century sass. If you thought this show w...

Open Date: 7 Apr 19 to 7 Apr 19
THE OLIVIER AWARDS WITH MASTERCARD British theatre's most sought-after awards have been a mark of theatrical greatness since they were inaugurated in 1976 as the Society of West End Theatre Awards. The society is now known as Society of London Theatre (SOLT) and its glittering awards are now the Olivier Awards in honour of a theatrical legend. Th...
Related News and Features