Jethro Compton's stage adaptation of F Scott Fitzgerald's short story The Curious Case of Benjamin Button, with music by Darren Clark, premieres this week at London's Southwark Playhouse. Compton explains why he transplanted this mythic tale to the coast of Cornwall...
"Youth is wasted on the young."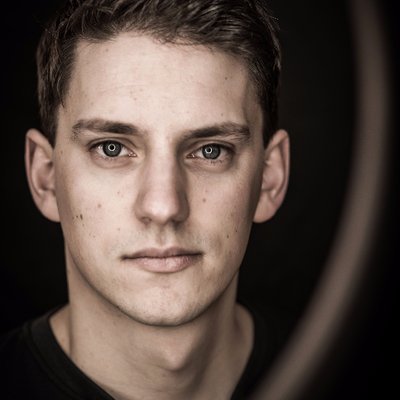 Reportedly, it was this expression that motivated F Scott Fitzgerald to write his 1922 short story of a man whose youth would come in his final years. But what Fitzgerald discovers through the story of Benjamin Button, anything but supports this idea.
What he explores is the cyclical nature of life; the years of dependency in our youth that are mirrored perfectly in our old age, the arrival of respect as we depart adolescence, and the loss of respect as we pass our prime; the development of strength and ability as we learn to walk, to speak, and to predict our need to visit the toilet and the diminishment of these abilities as we reach our final years.
For years I've been keen to bring a musical to stage, and long before I discovered the story of Benjamin Button, I knew the world I wanted that musical to inhabit. The coast of Cornwall where I grew up has inspired much of my work, but rarely has it appeared in the plays themselves. Reading Fitzgerald's story, I immediately realised how suitable it was for a world where folklore and reality intertwine so seamlessly.
At its heart, The Curious Case of Benjamin Button is a fairytale, a love-story underpinned by a mysterious curse. Embracing that and relocating this famous American story to a harbour town in North Cornwall works only to heighten its mythic core.
It was important, however, that the implausible story was grounded in a plausible world – connected to real-world events. In the process of adaptation, I chose to tell the story over the seven decades leading to the year of my birth. These years are so close in reality, yet far enough behind us to still capture our imaginations.
The end result, ironically, is creating a piece of theatre that is the most autobiographical work I've made to date.
---

Darren Clark adds...
We chose to tell the story of Benjamin Button with simple storytelling techniques, through the eyes of five strangers washed up on the Cornish coast: Tonnow, Tewes, Treth, Morlan and Avoryow. Together these strangers tell the story of Benjamin Button, a man born with a most curious ailment, and his desire to be able to live a simple life.
At its heart, it is essentially a show about moments and how it's not how long we live, or indeed what direction we live in, but the manner in which we live our life that is most important. It is a story that we hope will give our audience a chance to reflect on our understanding of ageing and time in a world that seems to be moving so fast.
---
A glimpse of Home
"Home" closes Act One of The Curious Case of Benjamin Button musical. Here's a sneak-peek.