Critics have been left "literally breathless" by Proud Haddock's revival of rarely seen Canadian musical two-hander Billy Bishop Goes to War, which pays tribute to the Commonwealth's contributions to England's World War One effort, and in particular the Canadian ace pilot of the title. We've rounded up highlights from the avalanche rave reviews...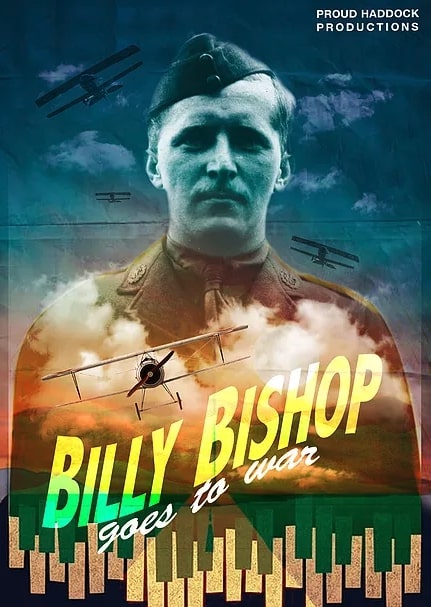 Coinciding with the centenary of the end of World War I, Proud Haddock presents Billy Bishop Goes to War, the show's first London production in over 25 years, running until 24 November 2018 at Jermyn Street Theatre.
This striking musical drama is based on the true story of young Billy Bishop, a failing military college student who became Canada's indomitable flying ace, the most successful pilot of his generation.
Helmed by Proud Haddock artistic director Jimmy Walters, Billy Bishop Goes to War stars Charles Aitken as Younger Billy with Oliver Beamish as Older Billy. Beamish also provides musical accompaniment, and between the two, they play 17 roles.
In 1914, Billy Bishop, aged only 20, signed up to fight in the Great War. A failing and bullied student, he overcame intense prejudice and astonishing danger to receive his wings and become the top fighter pilot. Through a combination of bravery and sheer luck, Billy was able to find his place and prove his worth. He became a true Canadian hero.
Brought to life with songs of the period and written by John MacLachlan Gray in collaboration with Eric Peterson, Billy Bishop Goes to War transports the audience across the landscape of World War I, from the thick mud of No Man's Land to the drawing rooms of the British aristocracy.
---