After starring in the European premiere of DEATH TAKES A HOLIDAY in London this month, Miss Saigon and Show Boat hunk Chris Peluso will hit the road to star opposite Sheridan Smith's Fanny Brice as Nick Arnstein in FUNNY GIRL. The full cast of #StageFaves performers for FUNNY GIRLs extensive post-West End tour also includes Darius Campbell and Sheridan's former understudy Natasha J Barnes, reprising their roles as Nick and Fanny later in the run...
Full casting is announced today for the tour of Funny Girl which enjoyed critically acclaimed and record-breaking sold-out runs at the Menier Chocolate Factory and Savoy Theatre. Playing opposite Sheridan Smith is Chris Peluso as Nick Arnstein. They will perform in Manchester – where the tour opens at the Palace Theatre from 18 to 25 February 2017 – as well as Milton Keynes, Liverpool, Bristol, Edinburgh, Birmingham, Newcastle, Southampton, Bradford, Southend, Cardiff and Dublin.
Also announced today, the run will extend for a further two weeks, returning to Manchester to complete its run with Smith and Peluso playing the final dates. Natasha J Barnes and Darius Campbell will play Fanny Brice and Nick Arnstein in Stoke, Aberdeen, Woking, Canterbury, Glasgow, Nottingham, Norwich, Llandudno, Wolverhampton and Plymouth. Patrons should check with venues for the performance playing schedule.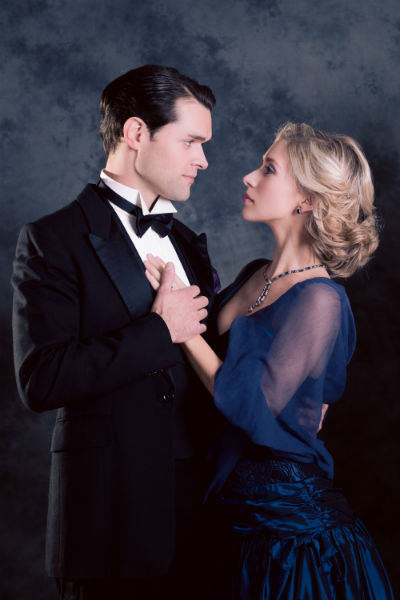 They are joined by Nigel Barber (Florenz Ziegfeld), Zoë Ann Bown (Mrs. Meeker), Martin Callaghan (Mr. Keeney), Jennifer Harding (Emma), Rachel Izen (Mrs Brice), Joshua Lay (Eddie) and Myra Sands (Mrs. Strakosh); with Rhianne Alleyne, Kit Benjamin, Lloyd Davies, Flora Dawson, Joseph Dockree, Abigayle Honeywill, Brontë Lavine, David Mcintosh, Peter Nash, Gillian Parkhouse, Tom Partridge, Nova Skipp, Alexandra Waite-Roberts, Sam Wingfield and Alexandra Wright.
Funny Girl brought global fame to Barbra Streisand 50 years ago and boasts some of the most iconic songs in film and theatre history, including People and Don't Rain On My Parade. This 'iconic, legendary, laugh-out-loud' (The Times) musical tells the story of Fanny Brice, whose vocal talents and comedic ability see her rise from Brooklyn music hall singer to Broadway star.
Ahead of the Funny Girl tour, Chris Peluso stars opposite Zoe Doano (pictured right) this month in the European premiere of Death Takes a Holiday, directed by Thom Southerland, at London's Charing Cross Theatre. Peluso opens with performances from 16 January to 11 February, when he leaves for Funny Girl and James Gant takes over in Death Takes a Holiday until the end of its run on 4 March 2017.