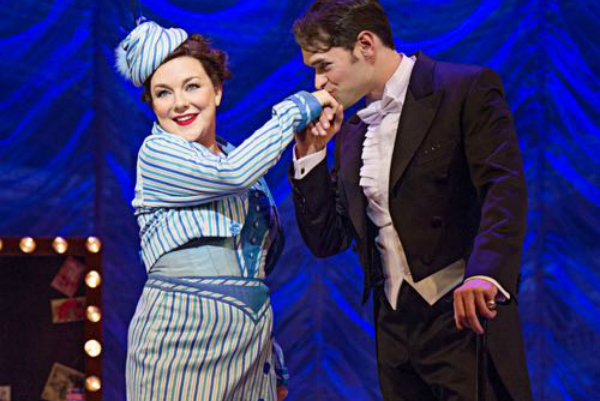 Originally from New York, musical theatre star Chris Peluso - who we rounded up earlier this week in our Americans in London feature - made the trip across the pond to star in his West End debut as Chris in Miss Saigon. Now he is playing opposite a #StageFaves favourite in the UK tour of Funny Girl. Musical Theatre Review's Polly Sisley wondered what the draw of the UK was for him...
After making his West End debut as Chris in Miss Saigon and sailing through Show Boat and Death Takes a Holiday, New Yorker Chris Peluso is bringing his talents to the UK stage once more, this time alongside Sheridan Smith in the national tour of Funny Girl, which is at Bristol Hippodrome this week and continues on its current leg until 19 August. (Note: At some performances the role of Fanny Brice is played by fellow #StageFave Natasha Barnes.)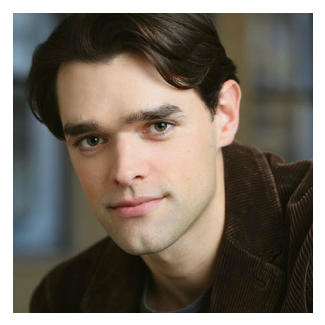 How has the tour been going so far?
It's going really well. The audiences are so fantastic. I'm really excited to explore UK cities. I've been loving Manchester and Liverpool, so it's definitely been really fun so far.
What was it that encouraged you to get into the performing arts?
I fell into it actually, being a slightly odd kid. Along with singing, I would always imitate noises and people's voices. I remember my mum wrote me a little talent show act and from that performance a person in the audience approached me and said: 'Hey, I have a performing troop called The North Star Kids, do you want to be a part of it?', so I decided to try it out!. We would wear red, sequinned vests and white pants, I mean we were only little kids doing a really showy thing, it was cute.
I actually started off as a baseball player, though, and I wanted to sing for the National All-Star game in town. So, I went into this audition not having done anything professional before, I didn't even have anything prepared.
They told me to sing 'Let's Go Fly a Kite' and I ended up getting the lead in this mini show at the All-Star game. I think that was the first sort of 'bug' that really got me into performing. I then started taking classes after school, and from that point I had to make the decision between baseball and performing. When I was in my seventh or eighth grade I decided to stop baseball, and focus on performing.
Picking between two passions must have been quite a task?
It was. I think it was hard because I loved playing baseball, but at the same time I knew that I was really focused on performing. Don't get me wrong, I was good at baseball, but I think I had more of a hold on performing. I knew instinctively that I would be a better performer than a baseball player. I could see myself working in the field of theatre, but with baseball I had no idea whether or not I could be a professional.
What's it like working opposite Sheridan Smith in Funny Girl?
She is honestly one of the best actresses I will probably ever work with. She is very, very funny, but is also able to do serious, dramatic scenes very well. That's something that is really rare; to be as funny as she is and as serious as she is.
I myself am not anywhere near that good, especially in relation to funnier side of things, so I've learnt quite a bit from watching her relationship with the audience.
She uses the audience and the actors on stage in a way that is very difficult. A lot of good actors may have a great interaction with the audience but tend to lose a connection with the other actors on stage. She, on the other hand, is able to maintain a very strong engagement with people both on and off the stage. She's just very impressive.
Read the full interview - including Peluso's all-time favourite musical - on MusicalTheatreReview.com...