From Emmerdale to her musical theatre debut, Sophie Powles was won over by the message in FANATICAL: be a good person. She tells us about the fun she's been having in rehearsals, her childhood Power Ranger obsession and why she's a patron of When You Wish Upon a Star...
In a distant Galaxy - the ragtag misfit crew of cargo ship Angel 8 are under the command of fearless pilot Iris Aucht.
Meanwhile…at a conference centre, somewhere in England – a ragtag misfit collection of 1,000 fans gather from all across the UK for Eight Con One, the first ever official convention of the cult TV show Angel 8.
Angel 8 started as a comic created by reclusive British Sci-fi author Scott Furnish. Its first TV outing ended on a shocking cliffhanger. With eager anticipation at the promise of a second series, these enthusiastic devotees have come together to celebrate their beloved series and to meet Scott face-to-face and hear his keynote speech.
FANATICAL tells the suspenseful, comic, and affecting tale about being true to oneself, finding love against the odds, and snatching triumph from the jaws of disaster - proving that no power in the universe can keep a story from its fans. Music and lyrics are by Matt Board and the book is by Reina Hardy.
---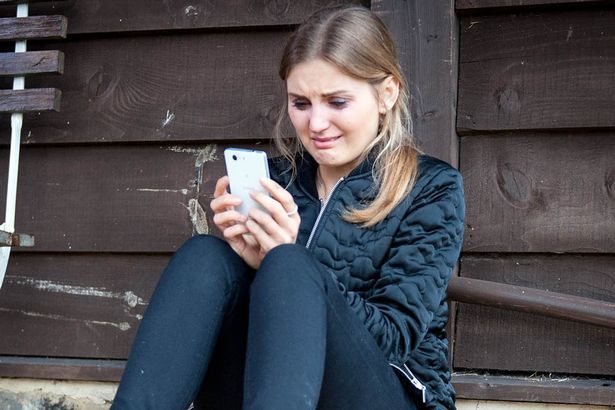 Sophie Powles in Emmerdale


Talking to... Sophie Powles
Sophie Powles is best known to TV fans for her long-running role as Holly Barton in Emmerdale. Her other screen credits include Britannia High, Holby City and Dalziel and Pascoe.
You've had lots of TV success. Why do you like to do theatre?
The theatre is where it all started for me really. I was two-and-a-half when I first went on stage and sang "The Sun Has Got His Hat On". I was that excited my teacher had to come and take me off the stage. After that, I was hooked. I started a youth theatre group when I was about 12 and fell in love with theatre. The atmosphere of a live audience and that magical electric energy of working alongside friends to tell a story and just go somewhere else. Going to the theatre is one of my favourite things to do.
What attracted you to Fanatical?
The thing that stood out for me the most when I read the script was the overall message behind this sci-fi musical, which is quite simply: be a good person. Don't judge anyone and just do what you love to do. Don't take life so seriously or lose your inner child. And have some fun whenever you can!
Here's @FanaticalShow video treat: @SophiePowles rehearsing one of @RealMattBoard & @reinahardy's brilliant new songs for the show, directed by @shaunkerrison at @PlaygroundW10 c/o @stablemusicalshttps://t.co/IMLBVHORfl#FanaticalAboutFanatical #newmusicals #featured Pls RT! pic.twitter.com/Ta5JjNLGOW

— StageFaves (@StageFaves) October 23, 2018
Tell us about your character.
I play Andra. She is just a really lovely person with good morals and values. She is a superfan of a comic book and TV show called Angel 8. She loves to cosplay as the spaceship pilot of the show, Iris Aucht, because Iris is everything Andra wishes she could be - brave, strong, funny and she can fly. I mean, who doesn't wish they could fly?
Are you a sci-fi fan yourself?
I grew up loving the Power Rangers and Ninja Turtles, and I'm a huge Marvel fan. Also I love Stranger Things and The Handmaid's Tale.

What is When You Wish Upon A Star?
When You Wish Upon A Star is a UK based charity that grants the wishes of terminally ill children and their families. I have seen first-hand the incredible work this charity does and I am so proud to be patron.
If you could have one wish granted for the world today, what would it be?
Gosh where would I start... there are so many things! I think I'd have to make three. I would wish that everyone in the world had happiness and health, an end to all war and can I wish for no more plastic too? I think I am going to need a bigger lamp…
Anything else you'd like to add?
I really am having so much fun. Getting to do what I love to do every day with the most talented, hilarious, lovely cast and crew (which is kind of what this story is all about). If you want to escape on an adventure with a crew of passionate fans for a couple of hours, have a bit of fun, and maybe even learn something new, then it's definitely the show for you.
---
Enter to win tickets by 12 November