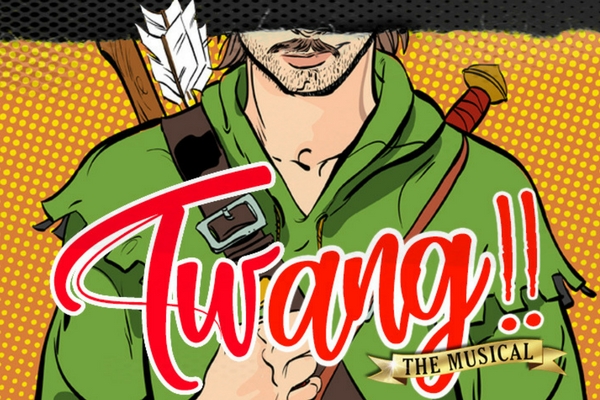 TWANG!!, Lionel Bart and Harvey Orkin's comical celebration of the classic folklore hero Robin Hood and his more-than-merry-men, has its professional debut on the London fringe in a brand-new version at the Union Theatre next month...
TWANG!!, originally written by Oliver!'s Lionel Bart with Harvey Orkin in 1965, has been updated by Julian Woolford and Richard John. The new version will play at London's Union Theatre from 11 April to 5 May 2018 (press night is 13 April).
Robin Hood has lost his twang, much to the delight of the Sheriff of Nottingham. What transpires is a hilarious tale of green tights, budding romances and questionable northern accents as Robin desperately searches for his lost motivation…
Bryan Hodgson directs, with choreography by Mitchell Harper, musical direction by Henry Brennan, and arrangements and orchestrations are by Richard John and Oli Jackson. Sasha Regan produces with associate Alexander Parker. Casting has yet to be announced.