Producer Paul Taylor Mills and director Luke J Sheppard reunite for the first time since their Olivier Award-winning success with In the Heights for the British premiere of MURDER FOR TWO, which is the inaugural production in the soon-to-be-renamed The Other Palace Studio (currently the St James Studio)...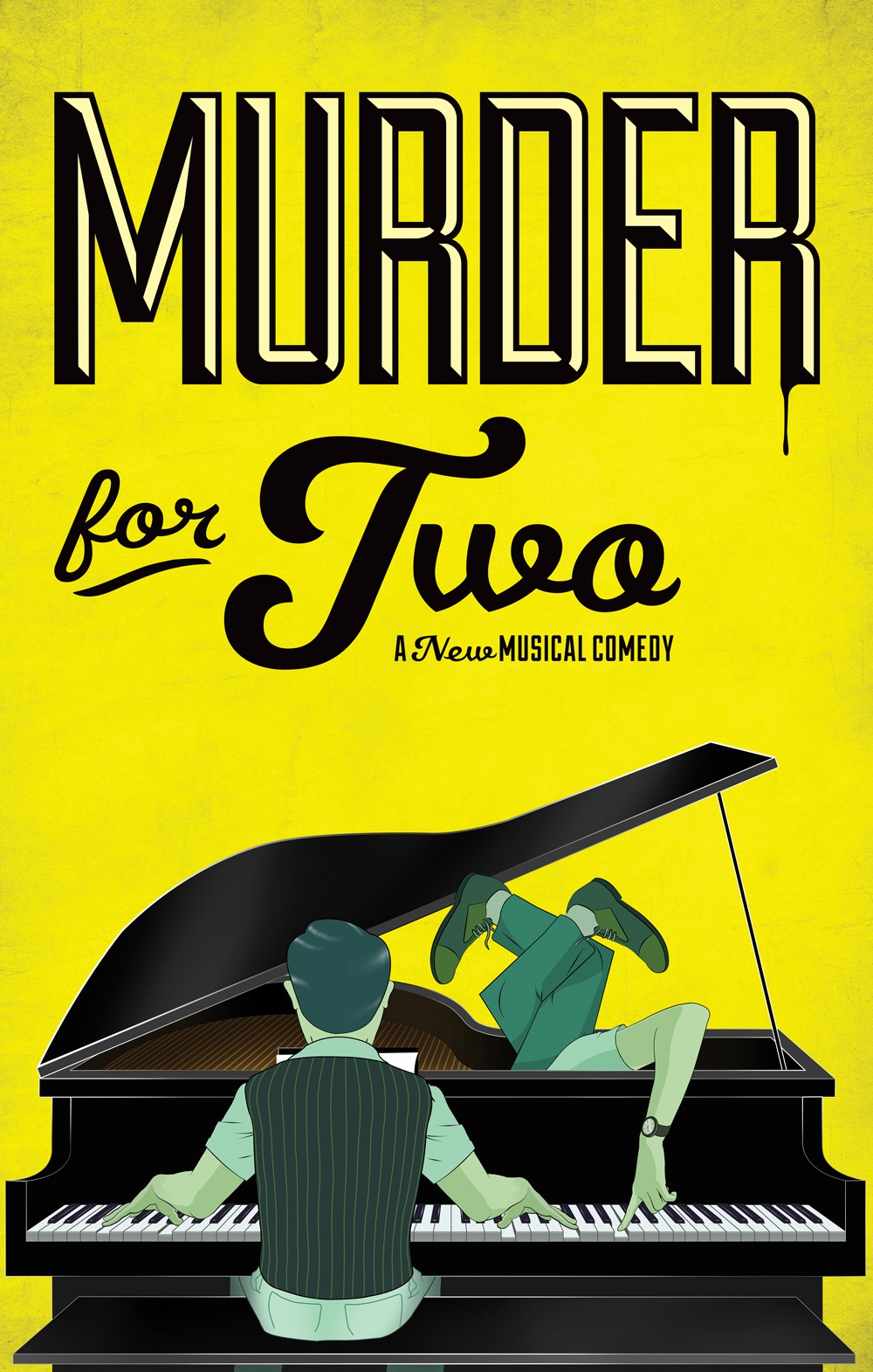 The first new productions have been announced for The Other Palace Studio (currently the St James Studio) in its renamed guise under Andrew Lloyd Webber's ownership and the artistic directorship of Paul Taylor Mills.
The first production to take place in The Other Palace Studio will be musical whodunit MURDER FOR TWO, a Watermill Theatre production in association with Paul Taylor-Mills, running from 2 to 18 March 2017, with a press night on 6 March.
MURDER FOR TWO has book and music by Joe Kinosian, book and lyrics by Kellen Blair. It is directed by Luke Sheppard, with musical direction by Tom Attwood, designed by Gabriella Slade. The production is the first collaboration between Paul Taylor Mills and Luke Sheppard since the Olivier Award-winning musical In The Heights, which finishes its extended run at the King's Cross Theatre on 8 January 2017.
A hilarious high-energy musical whodunit, MURDER FOR TWO is a madcap murder mystery with a twist. Two actors play thirteen characters…and the piano. A loving homage to the canon of murder mystery plays, MURDER FOR TWO is a blend of music, mayhem and murder.
When famous novelist Arthur Whitney is found dead at his birthday party, it's time to call in the detectives. The only problem is, they're out of town. Enter Officer Marcus Moscowicz, a neighbourhood cop who dreams of climbing the ranks. With the clock ticking, it's up to Marcus to prove his super sleuthing skills and solve the crime before the real detective arrives.
MURDER FOR TWO was recently a huge hit Off-Broadway. The production will have its British stage premiere at The Watermill Theatre in Newbury from 26 January to 25 February 2017, prior to its run at The Other Palace. Sheppard's previous work at the Watermill includes the hit 2015 revival of Oliver!