Headlong's premiere production of new British musical JUNKYARD arrives at Rose Theatre Kingston next week. Musical Theatre Review's Aura Simon caught up with its composer Stephen Warbeck to contemplate a varied and award-filled career...
Multi award-winning British composer Stephen Warbeck is probably best known for his scores for major movies including Shakespeare in Love (for which he won an Oscar for Best Original Score), Captain Corelli's Mandolin, Mrs Brown and Billy Elliot. His work on stage includes This House (National Theatre and Garrick), The Plough and the Stars and Wolf Hall/ Bring Up the Bodies (RSC), all directed by Jeremy Herrin.
Now one of the most sought after composers in the business, Warbeck's most recent work has taken him back to the stage to work with playwright Jack Thorne and director Herrin on Headlong Theatre's Junkyard.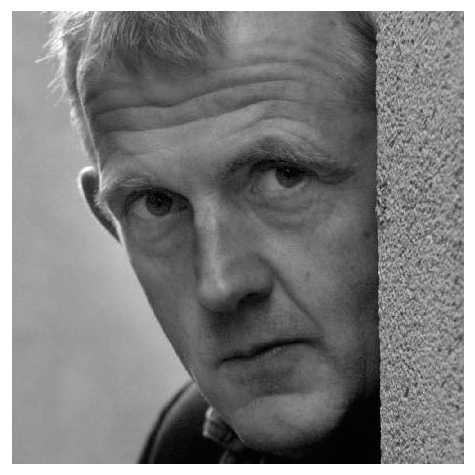 So, we've heard you started your professional life as an actor. Tell me about that transition into what you do now.
Well, I did and I didn't! My first job was at the Theatre Royal Stratford East - I was the musical director, and also an actor in the production. So, I then carried on with that. I suppose it would be better to say I was an actor-musician really.
If you think back to your earliest inspirations in terms of writing music, what motivated you?
When I was at university and immediately afterwards I was really involved in Brecht plays and productions, both in term of writing new original scores, and on occasion using the real – either Eisler or Weill – music from the original period. So, that was the biggest thing for me. And that led on to an interest in early cabaret, I suppose that was the starting point.
Obviously, Brecht is hugely political in his subject matter and mode of expression – do you feel, as someone who's well respected and has a bit of a platform, a pressure to speak on political or social issues?
I think it's hard to speak about social issues through music on its own. I'm often attracted to things which maybe tangentially have a view and focus on social issues. Although I like speaking about them, I don't suppose my music really does, in as much as it's hard for music to do that. I mean Eisler or Weill or Dessau who wrote with Brecht – it was because of their relationship with Brecht that their music was deemed to be politically effective (or ineffective, as some people argue!).
You've written the scores for dozens of films, dramas and plays – what are the things that draw you to a particular project, what's got to be constant in each thing you do?
That would be hard to generalise because things are so different. Sometimes, for example, it would be the fact that it was going to be collaborating with John Madden again, which would make me read the script with seriousness. Currently the same would certainly apply to Jeremy Herrin who I'm working with on Junkyard. The fact that he's doing it, and I know how inspiring he is in the rehearsals, make a big difference in choosing projects.
Sometimes you choose projects that aren't as satisfying as you'd thought, and sometimes the opposite applies. You think, "I'm not too sure about this" and then as you work on it you get really inspired – it does vary a lot! There's no formula for making the right decisions, but the biggest single thing would be the people you're working with, and with Jeremy Herrin and Jack Thorne, it's providing a really inspiring working experience.
You worked with Herrin on James Graham's play This House, didn't you? Thematically, of course, quite a different show. Do you feel at home with Headlong?
I suppose there is a similarity in the plays, but different writers – James Graham and Jack Thorne. I suppose it goes back to the earlier question, both have a lot to say about the situation political, with a big P or a small p; they have that in common. They pose problems and questions for us which are political in the broadest sense of the word. The other thing that's similar is they're both written for guitar, bass and drums – so a fairly conventional line-up for both of them.
Do you find that, in working with actors, they inform your writing?
Definitely. In my ideal world, I wouldn't write anything until I'd seen at least a read-through and a few rehearsals. Sometimes that's leaving it too late for practical reasons - if there's choreography etc. Ideally, you're intrigued by the script, but you're also drawn into the work by the nature of what the actors/directors are doing with it. If you were to start writing beforehand and didn't properly gauge the tone, you could be completely out on a limb.
Read the full interview - including the strangest thing Warbeck has been asked to do - on MusicalTheatreReview.com...