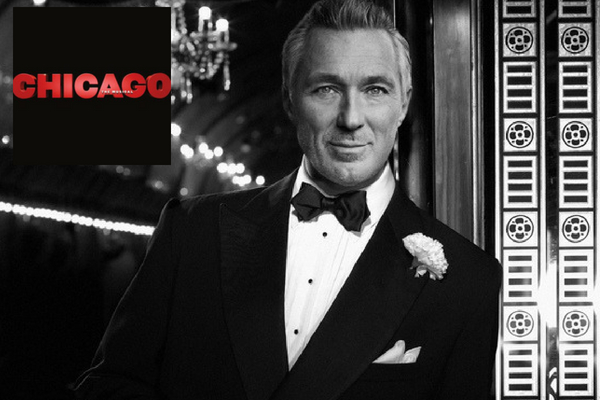 Following in the footsteps of Cuba Gooding Jr, the actor & musician will be playing the smooth-talking, razzle-dazzling lawyer from 2 July until 1 September 2018. Now we're wondering who is going to join him?
News is yet to be announced of the rest of the performers who will appear alongside Gary Kemp. The cast for the first booking period, from 26 March to 30 June 2018, has been led by Cuba Gooding Jr, Sarah Soetaert, Josefina Gabrielle, Ruthie Henshall and Paul Rider in the roles of Billy Flynn, Roxie Hart, Velma Kelly, Mama Morton and Amos Hart respectively.
Chicago is based on the play by Maurine Dallas Watkins, has a book by Fred Ebb and Bob Fosse, music by John Kander and lyrics by Fred Ebb. In 1996 Broadway revival of Chicago was choreographed by Ann Reinking in the style of Fosse, directed by Walter Bobbie, and produced by Barry and Fran Weissler. The current revival of the award-winning musical had its official opening at London's Phoenix Theatre on 11 April.
The show has played in 36 countries worldwide and been performed in English, Dutch, German, Swedish, Spanish, Portuguese, Russian, Italian, French, Danish, Japanese and Korean. Chicago continues to play on Broadway, where it celebrated its 21st birthday in 2017.
Bio
Martin Kemp's acting credits include Reggie Kray alongside his brother Gary as Ronnie Kray in the film The Krays, Steve Owen in EastEnders, and Sam Phillips in the UK tour of Million Dollar Quartet. He is one-quarter of the band Spandau Ballet and recently appeared as a judge on the BBC's Let It Shine, alongside Dannii Minogue and Gary Barlow.