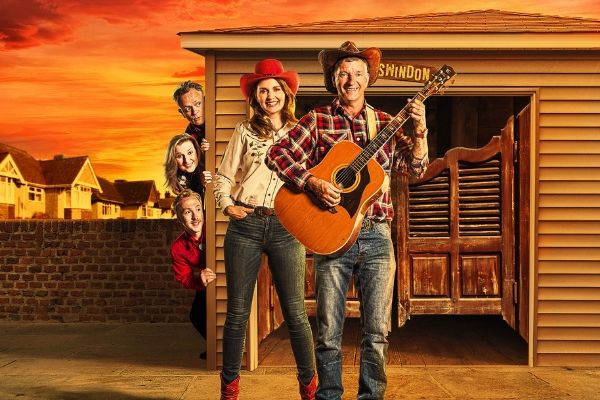 Throw your stetson high with excitement - Debra Stephenson and Tony Hawks will star in Hawks' new musical Midlife Cowboy when it receives its world premiere at The Pleasance Theatre in September. Book your tickets now!
The new show from actor, comedian and best-selling author Hawks runs in London from 13 September to 6 October 2019, with a press night on 19 September.
Midlife Cowboy follows the fortunes of the members of the Swindon Country and Western Club as they bid to end many years of hurt by finally winning first prize at the prestigious Railway Museum Gala Evening. Along the way, they discover the true nature of heroism. But this is not just about country music. A marriage is in crisis, friendships are at risk, there is more than a sniff of infidelity in the air, and lives are changed when two new members to the club arrive and turn everything upside down.
It is a tale of heartache, love and friendship, laced with new country, blues, romantic and comedy songs.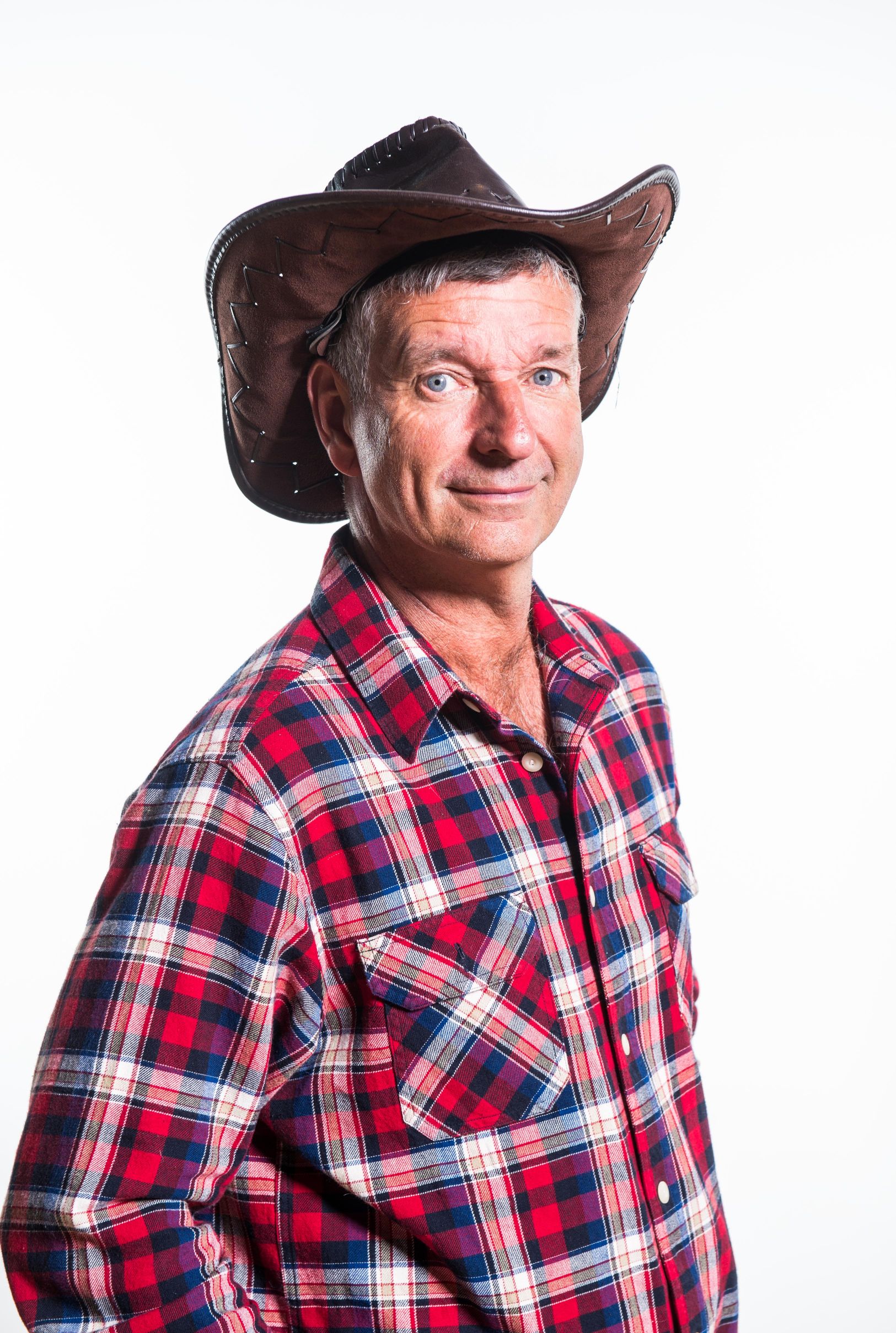 Hawks leads the cast as Stuart, a man struggling with a midlife crisis. A regular on Radio 4 panel shows Just a Minute and I'm Sorry I Haven't A Clue, Hawks has also written five books, including Round Ireland with a Fridge, Once Upon a Time in the West Country and Playing the Moldovans at Tennis. Using the royalties from the latter, he started a care centre for children with cerebral palsy in Moldova.
Stephenson plays his country music-loving, puppet-making wife Jane. Well known for screen work including Coronation Street, Bad Girls, Dead Ringers and The Imitation Game, she's also appeared on stage in productions including Last of the Red Hot Lovers.
Hawks and Stephenson are joined in the cast by Duncan Wisbey, Georgina Field and James Thackeray.
Midlife Cowboy actually began life in the 1990s, when Hawks wrote and performed short comedy musical The Heartbreak Kid at the Edinburgh Festival. Co-starring Ben Miller, it was a success, but needed to be re-written as a full length piece. That didn't happen... until now! In 2016, he staged a concert version of the newly renamed Midlife Cowboy again starring Miller, but with the additions of Alistair McGowan, Jack Dee and Doon Mackichan.
Among the audience that night were Sir Tim Rice, who said it was "packed full of warm, funny, moving and very entertaining songs," and Caroline Quentin, who said it was: "a beautiful, funny and moving musical about the bumpy ride through middle-aged love and how to get back in the saddle no matter how saddle sore you might be!"
Spurred on by its reception, he continued to work on the musical, rounded-up a new cast and lassoed a slot at the Pleasance Theatre this autumn.