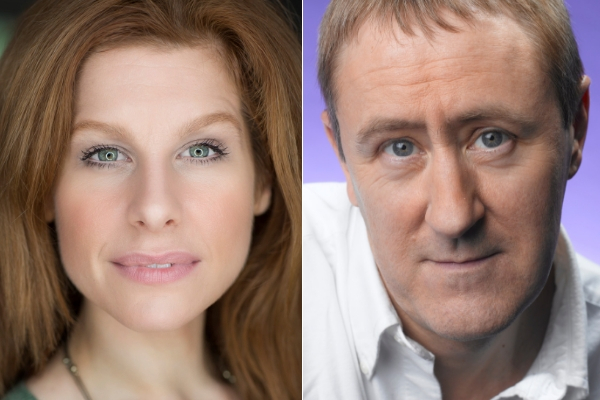 It's the first West End production of much-loved musical Man of La Mancha in over 50 years and it's turning into quite a cast line-up. Nicholas Lyndhurst and Cassidy Janson have joined Kelsey Grammer and Danielle de Niese for the limited season which runs at the London Coliseum from 26 April to 8 June 2019. Will you be living the dream?
Man of La Mancha is produced by Michael Linnit and Michael Grade, the producers who brought Chess, Carousel, Sunset Boulevard and Sweeney Todd to the London Coliseum. Now they are collaborating again with English National Opera to bring this brand new production of the multi-Tony Award-winning Broadway musical to London, the first West End production of this much-loved musical in over 50 years.
Nicholas Lyndhurst, who will play the Innkeeper and the Captain, is best known for his TV work which includes the classic series Only Fools & Horses as well as Goodnight Sweetheart and New Tricks. His previous stage credits include the Grade/Linnit production of Carousel at the London Coliseum and Trevor Nunn's The Tempest at the Theatre Royal Haymarket.
Cassidy Janson, who will share the role of Aldonza and Dulcinea with international opera star and soprano Danielle de Niese, played the lead role in the recent production of Chess at the London Coliseum and the lead in the West End production of Beautiful: The Carole King Story. De Niese will play the roles in 33 performances and Janson in 17. Kelsey Grammer makes his West End debut playing Miguel de Cervantes and Don Quixote
Man of La Mancha, with music by Mitch Leigh, lyrics by Joe Darion and book by Dale Wasserman, will be directed by Lonny Price, who directed Linnit and Grade's acclaimed London production of Sunset Boulevard at the Coliseum starring Glenn Close, as well as its hugely-successful subsequent Broadway transfer. It will be performed with ENO's 35 piece orchestra.