With a release date set for 2019, who will be cast in Wicked, one of the most iconic musicals of this century? Musical Theatre Appreciation Society's Dries Janssens picks his dream cast...
Many theatre fans have a love-hate relationship with movie adaptations of musicals. We love that we get the opportunity to watch a musical again and again from the comfort of our own sofa. But we often don't really like the execution; sometimes we are disappointed because the story or some of the songs were altered.
Very often the problem seems to lie in the casting. Movie producers want mostly big names in their movies, because big names sell well. The problem is that musicals require special skills in which some big movie stars aren't trained. This often means that fans don't enjoy the movie as much as the stage version.
This is something fans are scared may happen to Wicked, one of the most anticipated movie musical adaptations of this decade. Wicked has been a huge hit across the globe for the past thirteen years. With an incredibly demanding score, many people are afraid that if the wrong people (with limited singing abilities) are cast they might ruin the songs. But, if we look at past movie adaptations of musicals such as the Phantom of the Opera or Les Misérables, it seems inevitable that Hollywood will once again choose people with screen acting credits over stage actors.
Even though my first choice would always be to cast Rachel Tucker or Kerry Ellis as Elphaba, I believe that it is possible to cast only screen actors and still have very capable singers. The trick is just to find the right people and not just cast any star. Below I give you my ideas as to which screen actors could be great for the lead roles.
Elphaba: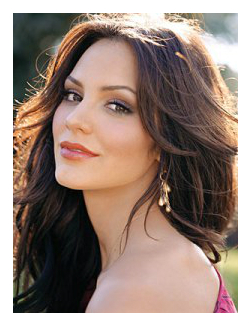 Katharine McPhee ros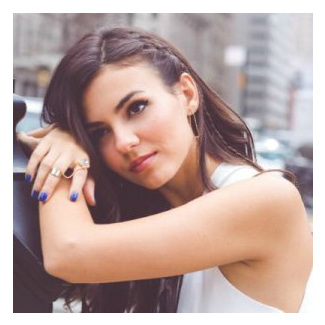 e to fame through American Idol where she showed of her great voice. She has also proven to be a very capable actress as well in shows such as Smash and Scorpion. In Smash we heard her belt high notes, so 'Defying Gravity' should be right up her alley. And let's be honest, she'd look great in green.
Victoria Justice is probably most well-known because of her role in teen TV show Victorious, where she also sang a lot. I don't know how high her vocal range goes, but I'm confident that she could nail Elphaba's songs. From what I've heard of her singing I think she definitely has it in her. On top of that she is still well-known with the younger audience, a bonus for producers eager to sell tickets.
Katherine McPhee as Karen Cartwright in Smash
Glinda: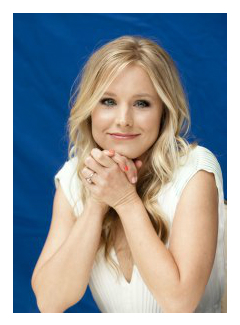 Kristen Bell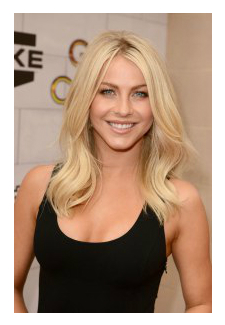 has been a well-known actress for many years. She got her big break with Veronica Mars, after that her career really took off. She can regularly be seen in big Hollywood movies. She voiced Anna for Frozen, proving that she has a great voice as well a great personality that goes incredibly well with the character of Glinda.
Julianne Hough has already played many musical parts. She was one of the leads in the Rock of Ages movie, and also recently appeared as Sandy in Grease Live. On top of that she has a career in country music, all of which makes her a very viable candidate to play Glinda.
Julianne Hough as Sandy in Grease Live
Fiyero: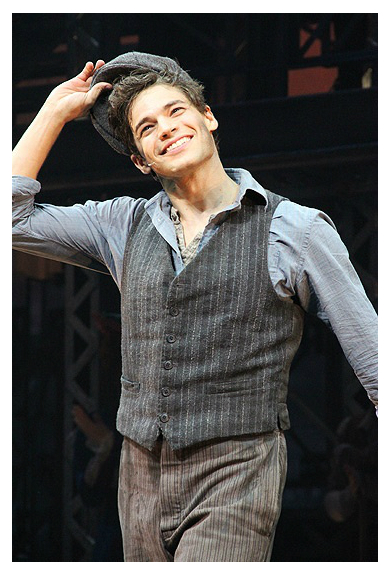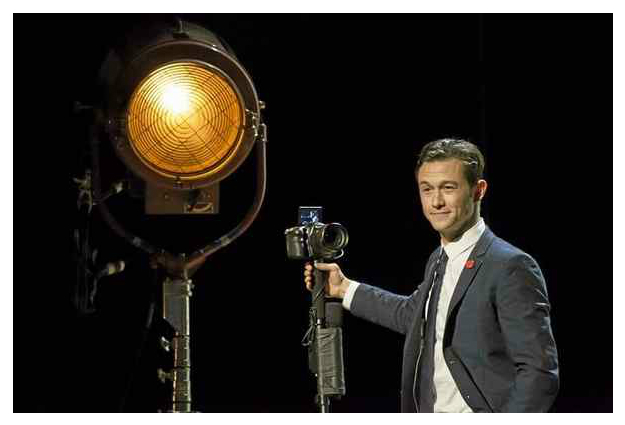 Many of us know Jeremy Jordan as a Broadway actor - he has one of the best voices out there. But his screen acting career has also been doing quite well in recent years with roles in Smash and Supergirl. He has the perfect look and voice to play the Winkie Prince whose reputation is so scandalous.
Joseph Gordon-Levitt is another very popular actor in recent years. On top of being in blockbuster movies, he also sings quite well.
Jeremy Jordan singing 'Santa Fe' from Newsies
Nessa: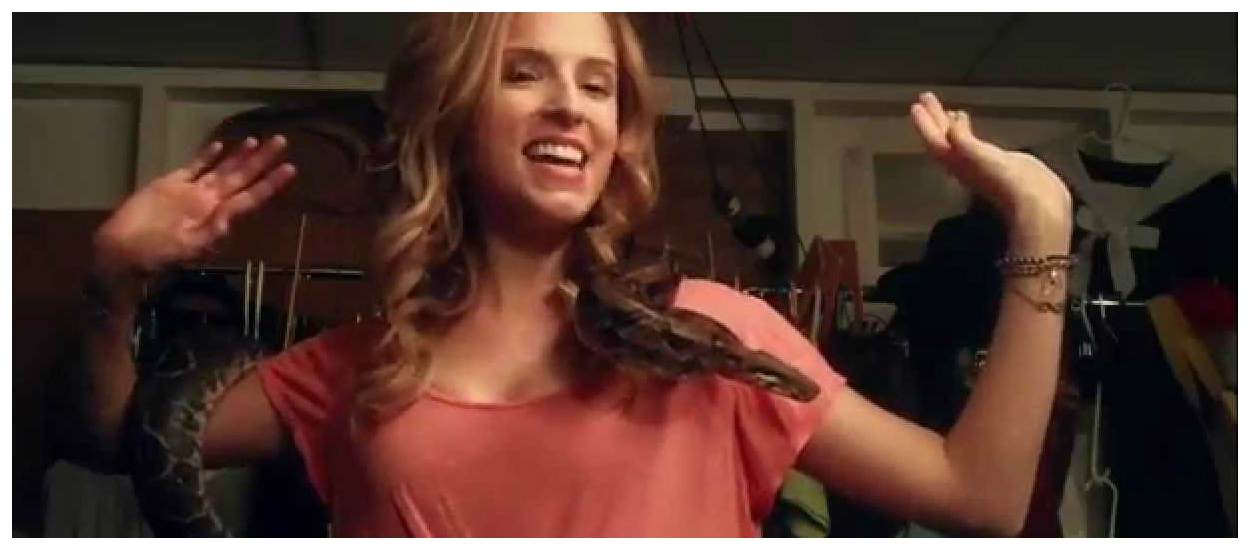 Anna Kendrick has become a bit of a cliché because of her involment in multiple musical movie projects in recent years. But she'd still make a good Nessa.
If Victoria Justice is not cast as Elphaba, she would make a fantastic Nessa.
Boq:
Let's be honest, Daniel Radcliffe looks like Boq, he's famous and he can sing well enough to pull off this part. He's also been in a Broadway musical so he has experience.
Daniel Radcliffe in How To Success In Business Without Really Trying
The Wizard: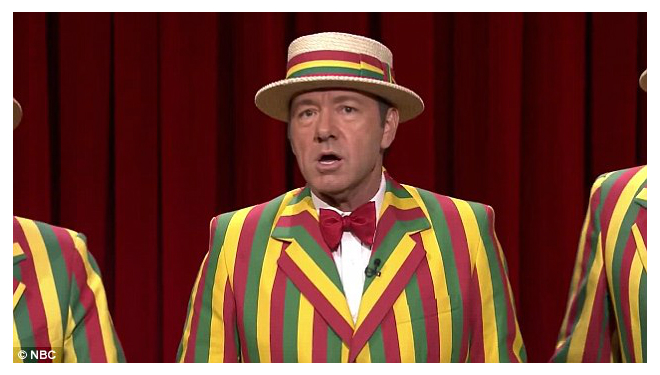 The two-time Oscar winning actor Kevin Spacey would be an absolutely perfect Wizard. He's a great singer and he looks the part. Not to mention he'd be a big box-office draw - many people know him from his Oscar winning performances in The Usual Suspects and American Beauty. But in recent years he has become increasingly popular through the success of House of Cards. I haven't come up with any other options for The Wizard because I think no one would be better in this role than Spacey. Not only on screen, I'd love to see him do it on stage too.
Madame Morrible:
The legend of stage and screen, Angela Lansbury, would be absolutely perfect as the menacing Madame Morrible.
Again a cliché, but Meryl Streep would also do a great job.
Imelda Staunton - Gypsy, enough said.
Angela Lansbury singing 'Beauty and the Beast'
Doctor Dillamond: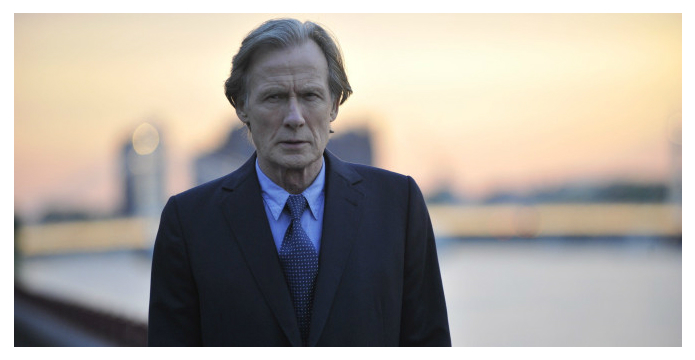 Bill Nighy is quirky, funny and a familiar face. In Love Actually he showed that he is also a capable singer who'd be more than qualified to play a relatively small part in a musical.