It's official - we've found your new favourite musical at the Fringe! PROM KWEEN is taking Edinburgh by storm this August, selling to packed out, party-ready crowds at Underbelly Cowgate and even winning The Stage award for Best Ensemble. This camp, funny and touching show about the true story of a non-binary teenager who ran for Prom Queen (and won!) is stealing hearts and changing minds every night at 8:35pm.
We chatted to Rebecca Humphries wrote the show and is also in it, about why she wanted to tell this story, how she decided to tackle the issue of gender in a time where everyone seems to have an opinion on it, and how she made the show so FABULOUS Darling!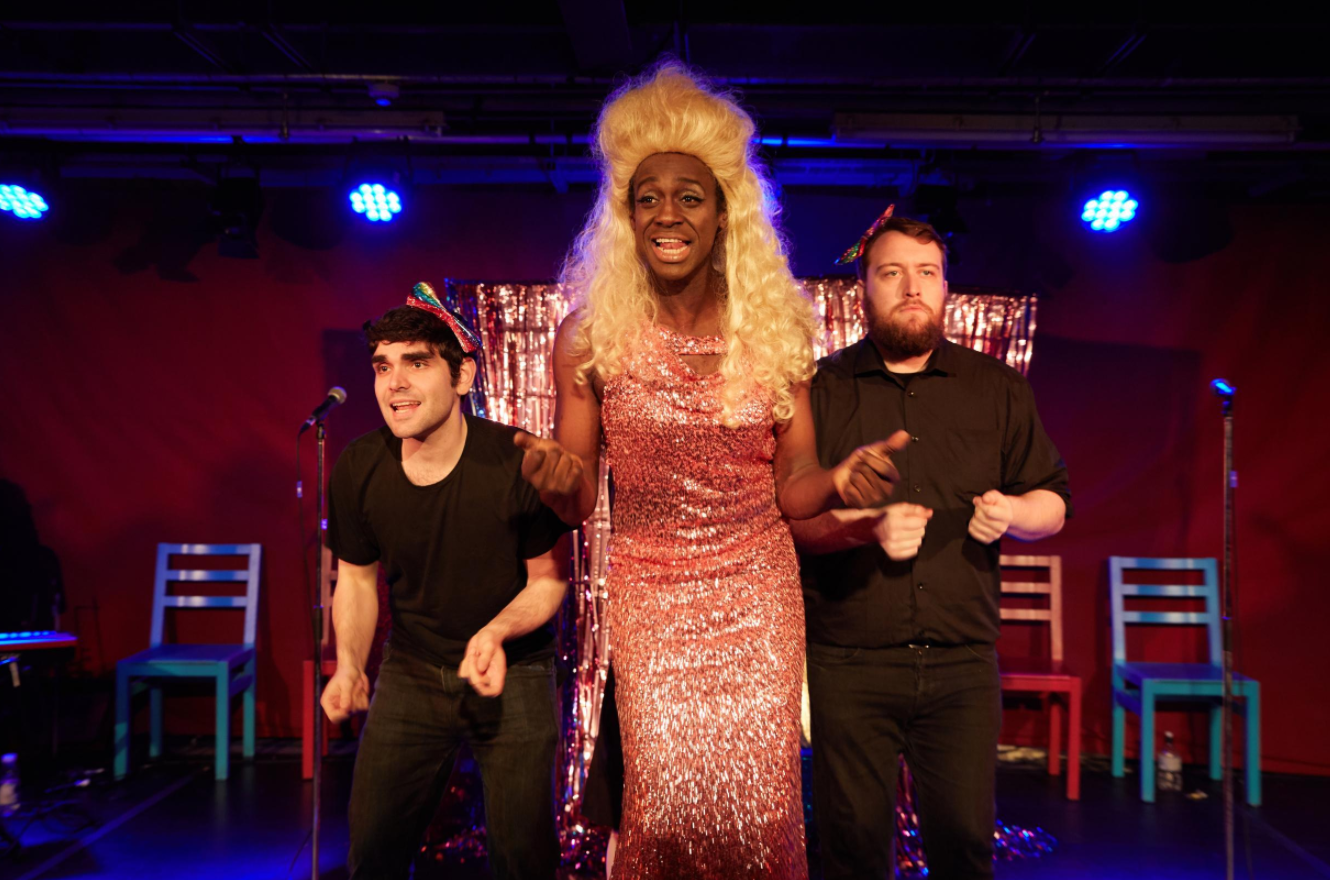 Hi Rebecca, thanks for taking the time to chat to us about PROM KWEEN. We absolutely love the show, so, tell us a bit about it!
Prom Kween is a new musical based on the true story of the first ever non binary kid to win the title of Prom Queen in the USA. It features original music and now an award wining ensemble! Yaasss!!
It's such an original show in every way – from its concept to its execution – why did you decide to write a musical in the first place and how did you come to the conclusion this was the story you wanted to share?
So I used to do stand up comedy, of the musical kind (my last show was 'Dizney Rascal' in 2014), but after my writing partner Jo and I won the musical comedy award in 2015 we sort of…….ran out of ideas. We knew we wanted to write another show, ideally a musical as it's Jo's forte and my guilty pleasure. When I saw this story about Matthew on my Facebook feed last year I knew that was it.
I love coming of age movies - the high school genre - but I knew none of them had a centralised queer character and I felt, especially in this day and age, that seemed completely mad. Throw in loads of pop culture and that's Prom Kween.
One of the most interesting aspects is the decision to have all the actors play Matthew at some point. Why did this come about and why do you think this is important?
Truthfully it was never intended that way! We have a line in the show that states 'One of the actors pulled out at the last minute' which leads on to a gag. People assume that it's a bit of a silly joke but actually it's entirely true. When we did our initial sharing at the Vault festival, an actor literally pulled out of the show with less than a week before we started. After many tears, I suddenly had a brainwave and went back to the script.
Turned out it was possible for us all to interchange, and it was such a happy accident. It also makes COMPLETE sense- 2 boys and 2 girls playing a gender fluid teenager. It's appropriate and gives the show personality and suddenly the issue of gender fluidity stopped being so serious! Every single one of us is in drag at some point.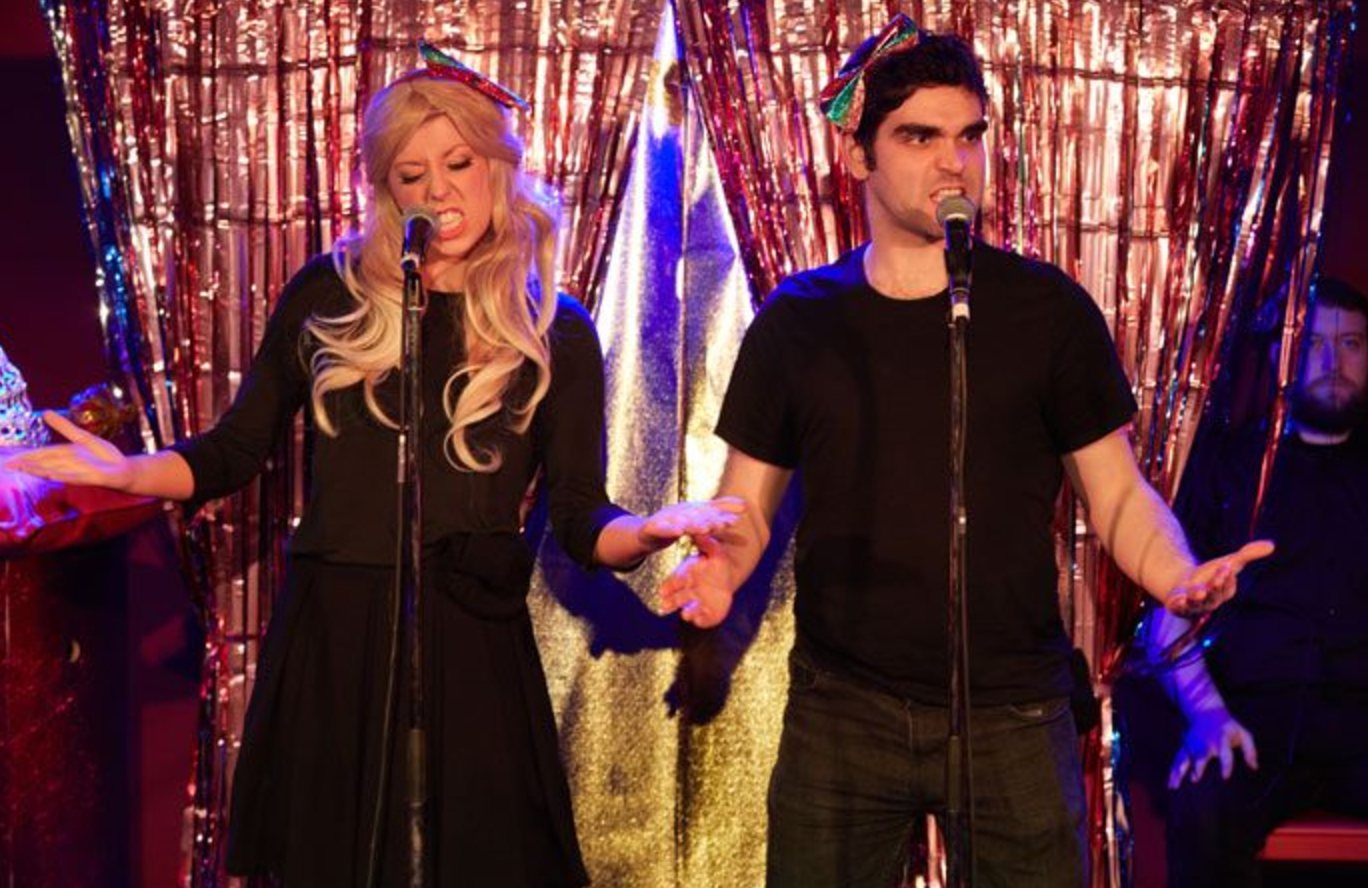 As a straight woman, it could have been a dangerous choice to write a musical so firmly seeped in LGBTI narrative, but it's abundantly clear when seeing the show how it's a love letter to the community. How important was it that you told Matthew's story in the way you do?
Well first and foremost - this show is a musical, and not a show about being non binary. It's a show about being different, or feeling like you don't know yourself, which is something I do relate to.
With this particular story I knew that I wanted to write something that normalised being gender fluid. There's a lot of queer and trans theatre but it's often treated like something 'special' or 'different' or even worse, tiptoed around. But in order to do that, and to make the non binary aspect almost throwaway I had to become an expert. So I found out a lot of stuff and then didn't include it. Just so I knew that it wasn't a preachy show, but that I could back myself up and make sure I was telling the right aspects of the story.
You have mentioned that you wanted this to be a show for everyone, not just the LGBTI community who know more about the issues in the show. It's so easy to fall into the trap of preaching to the choir, how do you think Prom Kween goes beyond that?
I mean, what's the point in preaching to the choir? It goes back to my last answer. This show is not targeted towards the LGBTQI community, it's being sold as a musical full stop. By doing so, we're hoping to get people in who would not normally connect with a non binary character, or see theatre that features someone gender fluid as its' protagonist. Regardless of that, we aim for them to leave having had a lot of fun really enjoying themselves. And maybe having learned something.
There's a big conversation going on right now about gender. You've definitely tapped into the zeitgeist. What do you want to say about this ongoing discussion?
Prom Kween is a show that I hope says gender doesn't have to be such serious issue all the time. It can be fun, and toyed with, and played with. RuPaul says gender is a construct that should be playful. When you de-politicise it – it's not that much of a big deal!
We love the soundtrack – particularly the song "Feel the fear (and do it anyway)" – it's so funny but also an objectively good musical theatre song! Did you find the songs came easily or was it a longer process of trial and error?
Actually, they came relatively easily. As I say, I'm a big musical theatre fan and the basic structure of them is pretty simple (believe it or not!). I knew at which point they came, what they had to sound like etc. And the show is so larger than life that we got to use parody and comedy to make them even bigger and better.
The only song that has changed from the Vault festival is my song, Lexi's, because while we always liked it it was the first song we ever wrote for the show, and suddenly when it was put in context it felt as though it didn't have it's own personality, it was slightly 'high school musical' generalised. So we chucked it, went back to the drawing board and now it's one of the songs people respond to best.
Is there a London transfer in the works?
I really hope so! Nothing set in stone at this stage.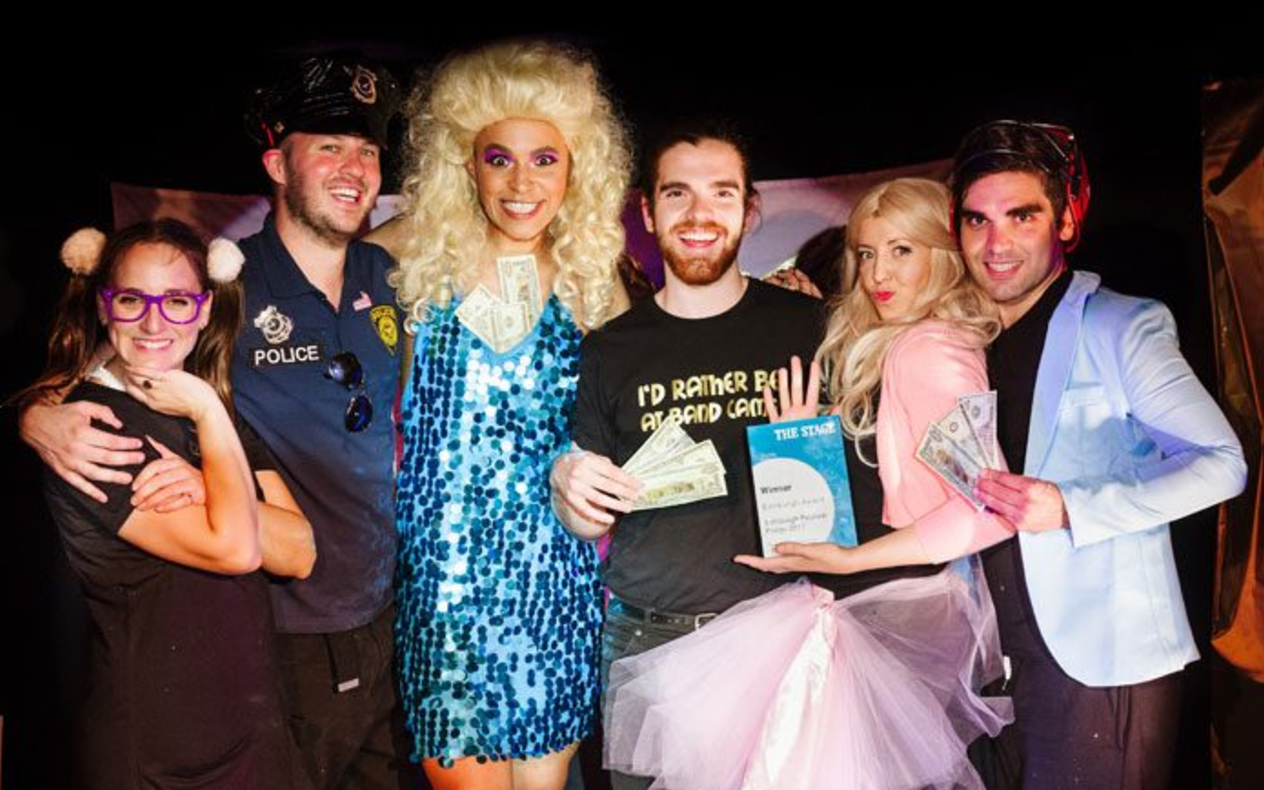 Now for a bit of fun – what's your favourite musical of all time? (no pressure)
My absolute favourite is LITTLE SHOP OF HORRORS. No real surprise there. Fun, silly, larger than life. I absolutely adore Alan Menken & Howard Ashman as well.
Your top 3 showtunes.
1. I'm gonna cheat and say Part of your World from Little Mermaid. Though not technically a show, it IS a tune.
2. I Believe from BOOK OF MORMON is hilarious, and actually partly the inspiration for Feel the Fear
3. Suddenly Seymour. Amazing.
And of course, most importantly…who is your StageFave!?
This is very difficult but I'm going to say 2 actors who played the same part. I used to listen to Zubin Varla singing on the JESUS CHRIST SUPERSTAR soundtrack on a daily basis growing up. His voice and tone and the meaning he brings to the song is astonishing. And following that, last year I saw the show at Regent's Park and Tyrone Huntley was just….I mean, I turned to my friend at one point and said 'I can't believe what I'm hearing'. That is talent.
PROM KWEEN plays at the Edinburgh Fringe until 27 August 2017. Find the show on Twitter @KweenTheMusical and head to the Edinburgh Fringe website to get tickets HERE.