Here's a #StageFaves question for you - can you guess how many toilets are inside the Dominion Theatre? And how much it might cost to refurbish them all? Well, £6 million goes a long way towards sprucing all 95 of them and in addition, they've also added the West End's largest and swankiest double-sided LED screen onto the facade alongside a host of other improvements.
London's Dominion Theatre, home to Christopher Wheeldon's stunning reinvention of the Oscar® winning Hollywood musical An American in Paris, has completed a £6 million restoration and unveils a brand new double-sided LED screen on Tottenham Court Road, the largest and highest resolution projecting screen on the exterior of a West End theatre.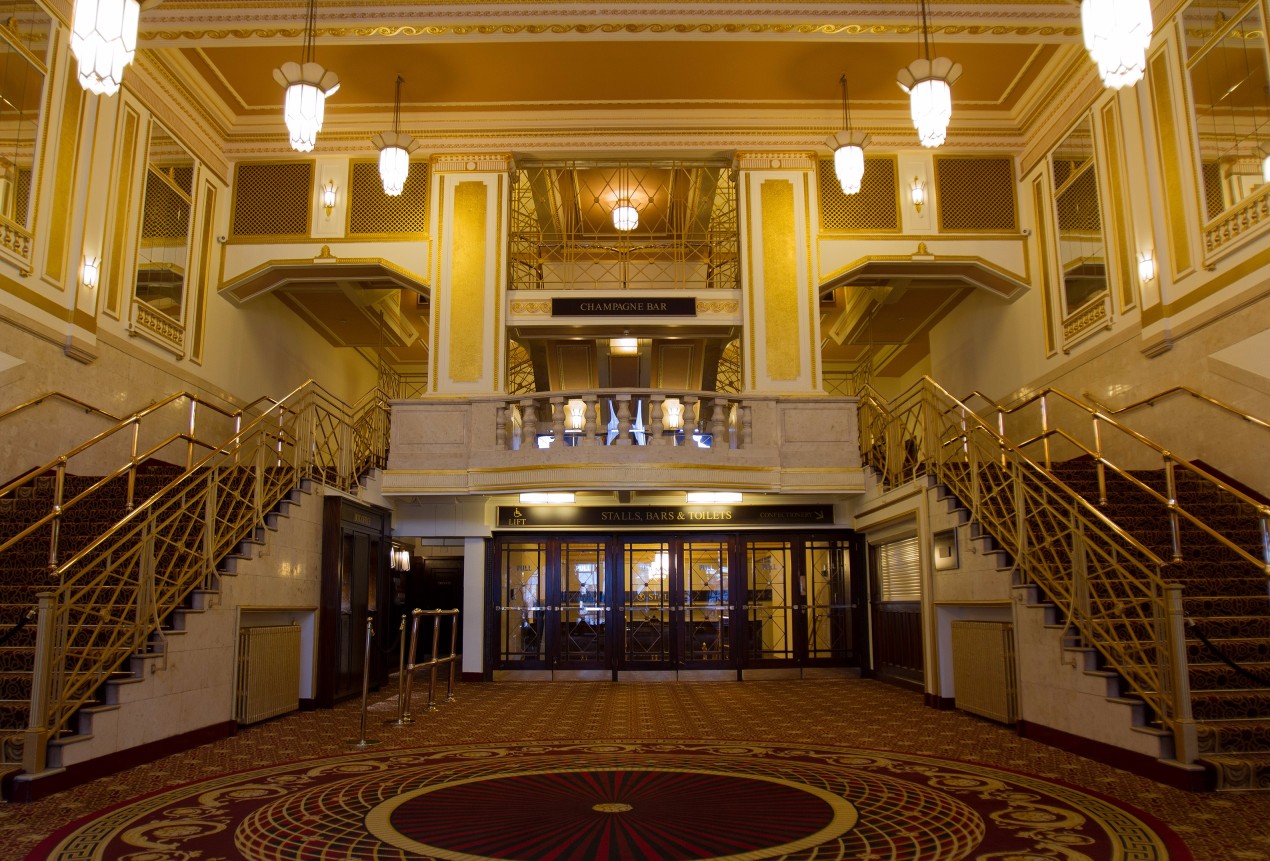 The extensive restoration of this landmark Grade II listed building, which sits majestically at the junction of Tottenham Court Road, Oxford Street and Charing Cross Road, was started in 2014 and is now finally complete with the unveiling of the beautifully restored theatre façade and brand new digital screen. All areas of the theatre were involved in the full renovation, including the installation of a new flying system and the enlargement of the orchestra pit to facilitate large scale productions, and a full refurbishment of all five bars and ninety-five toilets front of house. Nearly 1.2 acres of bespoke carpets were laid front of house and over 400 gallons of paint used in the reconditioning of the gold detailing and plasterwork of the proscenium arch, auditorium ceiling, foyers and hospitality suites. All of the theatre's seats were reupholstered and additional French polished handrails added to aid accessibility inside the auditorium. The electrics and lighting fixtures also received an overhaul with the use of enough cable to stretch 4500 times the length of the Eiffel Tower.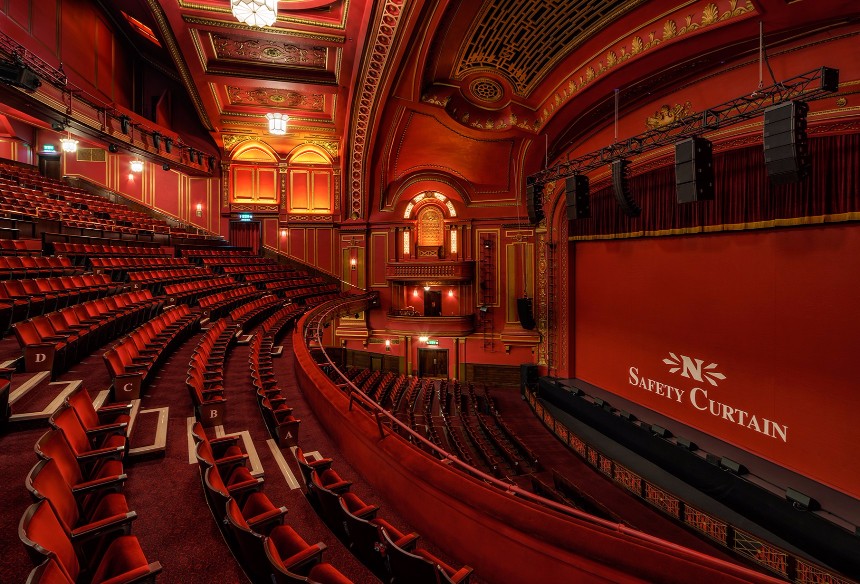 The historic Dominion Theatre first opened in 1929 and during its illustrious history has operated successfully as both a theatre and cinema, including a record-breaking 4 years and 22-week continuous run of Joshua Logan's film of Rodgers and Hammerstein's South Pacific, starring Mitzi Gaynor. Other blockbuster films have included Cleopatra, which starred Elizabeth Taylor; The Sound of Music (which ran from March 1965 to June 1968); the Gertrude Lawrence bio-pic Star!, with Julie Andrews; David Lean's Lawrence of Arabia and, in 1977, the UK premiere (simultaneously with the Leicester Square Theatre) of George Lucas' Star Wars.
The Dominion Theatre has played host to countless legendary stars (including Judy Garland, Shirley MacLaine, Maurice Chevalier, Sophie Tucker, Jeanette Macdonald and David Bowie) and seven Royal Variety Performances. In 1931, Charlie Chaplin made a personal appearance at the UK premiere of City Lights (the classic silent film he directed, wrote and starred in). Over the years, the theatre has also welcomed many prestigious companies, lavish stage productions and long-running shows including: Disney's Beauty and the Beast; Matthew Bourne's Swan Lake; London Festival Ballet (now English National Ballet); Welsh National Opera and the Olivier Awards.

An American in Paris has been ecstatically received by audiences and critics, earning an incredible 28 five star reviews when it opened at the Dominion Theatre in March this year. It has now extended booking though to the end of January 2018.
The sumptuous new musical about following your heart and living your dreams is written by Craig Lucas and features the timeless music and lyrics of George Gershwin and Ira Gershwin, including the songs I Got Rhythm, 'S Wonderful, I'll Build a Stairway To Paradise and They Can't Take That Away from Me, together with George Gershwin's sweeping compositions including 'Concerto in F' and 'An American in Paris'.