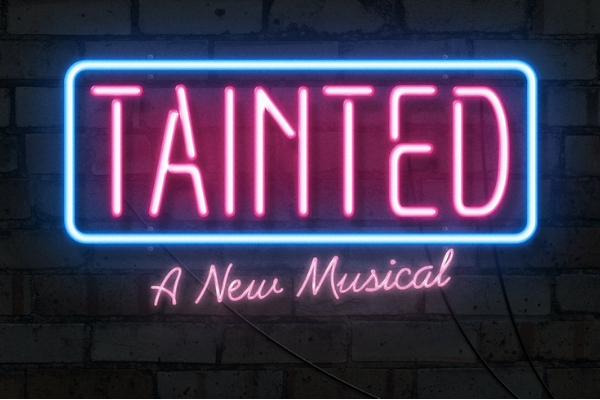 Following on from one final, sold-out show at the O2 arena, comes news that the musical Tainted, featuring the memorable sounds of Marc Almond and Soft Cell, will have its first-ever public performances in a special showcase at The Vaults on 24 October 2018, supported by an ambitious KickStarter campaign.
Tainted is a brand new piece of musical theatre with a book by Michael McManus and Charlie Ross Mackenzie, featuring songs from every stage of Marc Almond's career, ranging from the famous to the unknown and previously unpublished.
In a world tainted by bigotry and injustice, Tainted is a tale of acceptance, survival and love, set in a basement space in Soho, between 1944 and our own time, where everyone and anyone can be themselves. The name of the place may change – Le Grand Guignol, Gutter Hearts, The Pink Flamingo – but the ethos never will. There is no prejudice accepted here, no hatred and no blame. Just love, live and let live.
The musical has been through four workshops and private readings, including a full performance of Act I in February with students from the Guildford School of Acting. It will now have its first public concert performances in the Vaults Theatre, under Waterloo Station, on 24 October. There will be a special, industry matinee show and then an evening show, for the many friends, family and Marc Almond fans who have helped make this unique day possible. The showcase will feature a cast of 12 and a live four-piece band. The director is Bryan Hodgson and the musical director is Matt Malone.
Co-writer Michael McManus commented:
"Marc Almond is one of the great narrative song-writers of our time and his songs are a perfect fit for contemporary musical theatre. Marc's characteristic themes – exclusion and isolation, disease and desire, neon and sleaze, waifs and strays, passion, acceptance and survival – provide the backbone of this piece. Because we want to pay our actors and musicians – and have to hire a suitable space – even a one-off performance is an expensive business. We are therefore 100% reliant on the support of friends, family and colleagues – and, of course, our fellow Marc Almond fans – to make this possible. Our KickStarter campaign still has two weeks to run and every contribution makes a difference."