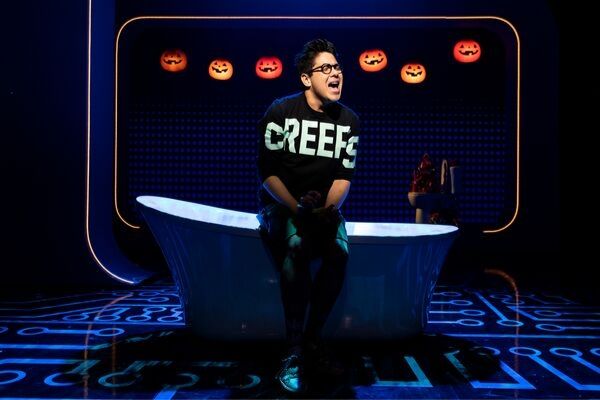 There was so much love online for Joe Iconis' Be More Chill score in 2018 that he creatives brought it back, first Off-Broadway and then for a run on the Great White Way. Now the show which boasts a Tony-nominated score is transferring to London's The Other Palace, with the UK premiere production running from 12 February to 3 May 2020. Get ready because the Squips are coming.
Based on the groundbreaking novel of the same name by Ned Vizzini, Be More Chill has original music and lyrics by Joe Iconis and a book by Joe Tracz. The show is an international sensation – when the 2015 Original Cast Recording was released, millions of people streamed the album and formed a passionate community of Be More Chill fans, ultimately leading the musical to receive a Broadway production.
When the 2019 Broadway Cast Recording was subsequently released, it debuted at No. 2 on the Top Cast Albums Chart. Songs from the musical have accumulatively garnered over 318 million streams, with the breakout track 'Michael In The Bathroom' amassing over 31 million streams and eight million YouTube views alone. Tumblr has ranked Be More Chill as the No. 2 most talked-about musical on their platform, behind only Hamilton.
The success of Be More Chill in the US has been led by a groundswell of unprecedented online support. The show was commissioned by and premiered at Two River Theater in Red Bank, New Jersey in 2015, had a limited run, and released an original cast recording. In 2017, the number of online listeners to the recording started growing, with fans creating animated YouTube videos, art fiction, blogs and vlogs.
In 2018, the show's creators thought it was time to bring it back – resulting in an Off-Broadway production and this year's Broadway run at the Lyceum Theatre. A film adaptation is currently underway.
Joining Joe Iconis and Joe Tracz on the creative team are director Stephen Brackett and choreographer Chase Brock. Casting for the UK production will be announced at a later date. Press night is 18 February 2020.