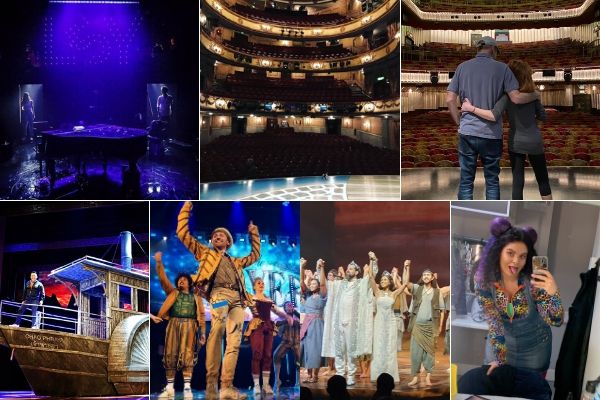 Following Boris Johnson's statement regarding the coronavirus pandemic, advising the public that they should avoid non-essential contact including going to the theatre, it was announced on 16 March 2020 by SOLT and UK Theatre that all member venues would close with immediate effect. One after the other, from Les Misérables to Wicked, and right across the country, venues went dark, but if the Tweets below are anything to go by, the theatre community will come back fighting.
Theatres will remain closed until further notice and will re-open as soon as possible, following government recommendations. SOLT and UK Theatre's statement said: "The safety of our audience and workforce is paramount to us as we navigate this challenging time. The magic of theatre lies in its live performances and it is not something that can be experienced in the same way remotely.
"Its ability to lift people and entertain people even in times of difficulty is unparalleled and so we are extremely grateful to all of our audiences, who have continued to support us for as long as they can. We can't wait to welcome our audiences back into the UK's theatres as soon as possible.
"We would like to commend the dedicated hard work from everyone in theatres across London and the UK over the last few weeks to continue to entertain and delight people for as long as they safely could. There are over 290,000 individuals working in the theatre industry across the UK, and the closure of theatres and public venues will have a devastating impact.
"Many theatres that have been forced to cancel performances are charitable enterprises and have reached out to their audiences and asked for their support by donating their tickets. While ticketholders are all entitled to a refund for cancelled performances, the financial toll that refunding these tickets will have on small, charitably funded theatres is vast. We urge anyone who can afford to donate the cost of their ticket to show their support for our industry by doing so."
It was tough to watch as producers of musical theatre productions in the West End and across the country, as well as creatives, performers and backstage staff, announced via social media that their shows were closing. But the mood was one of love, hope and resilience too.
StageFaves has been collecting some of the reactions on the Twitter thread below and will continue to add updates as they come in.