Why use My Faves?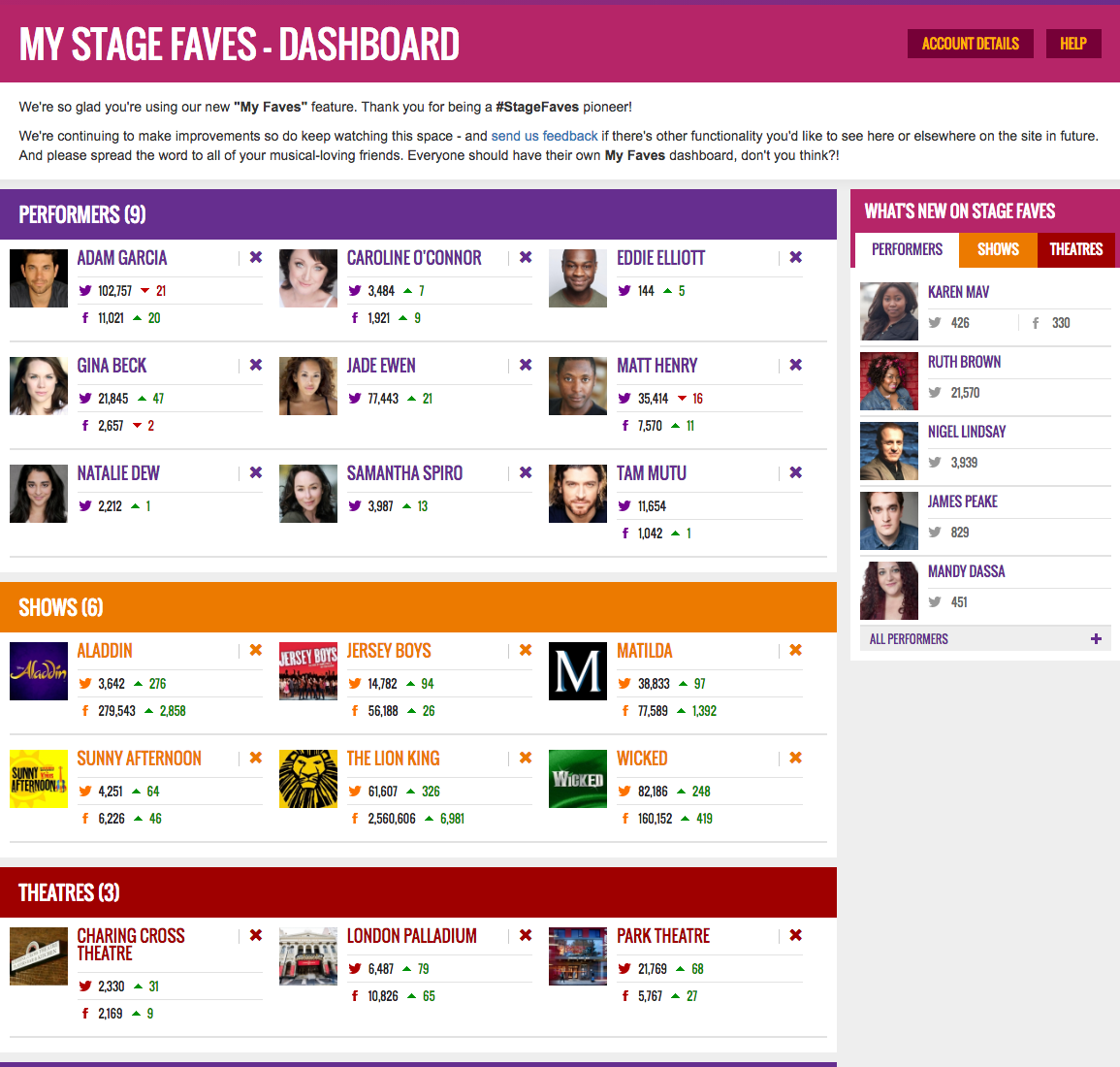 We have thousands of Performers - and others - on #StageFaves and we're expanding the database all the time.
With My Faves, you can keep focused on the profiles that are most important to you. Click here to register then populate your Personal Dashboard - like the sample one opposite - by clicking on the heart next to any account name on the site to Add or Remove it from your My Faves. Existing users can log in below.
Extra benefits: you'll be able to chart how your faves' social media followings are changing each week plus see at-a-glance new additions to the site... and more cool, customised functionality is coming soon.