Is there anything more thrilling than the sound of a massive company tapping up a storm? Now you can experience the thrill of the largest-ever staging of Broadway classic 42nd STREET on the big screen. The recent acclaimed West End production, filmed live at the Theatre Royal Drury Lane, hits 650+ cinemas across the UK from 10 November.
More2Screen has announced the cinema release of the critically acclaimed West End revival of Michael Stewart and Mark Bramble's 42nd Street, which will be screened in more than 650 cinemas across the UK and Ireland from 10 November 2019. This is the largest-ever staging of the Tony® Award-winning musical – pure musical magic on the big screen. Cinema tickets are on sale now at 42ndStreetCinema.com.
42nd Street, with music and lyrics by Harry Warren and Al Dubin, the show centres on the efforts of famed Broadway director Julian Marsh to mount a successful stage production of a musical extravaganza at the height of the Great Depression and Peggy Sawyer, a talented newcomer with stars in her eyes who gets her big break after leading lady Dorothy Brock is injured. National treasure Bonnie Langford, who played Peggy Sawyer in the original London production, now stars as Dorothy Brock alongside Emmerdale's Tom Lister (as Julian Marsh), Clare Halse (Peggy Sawyer) and Philip Bertioli (Billy Lawlor).
The stage production was produced by Michael Linnit and Michael Grade. It was filmed live for the cinema screen at the 2000-seat Theatre Royal, Drury Lane in November 2018 by BroadwayHD, the US-based streaming service for live theatre. Ross MacGibbon directed the filmed version in collaboration with the late Mark Bramble, filming in 4K with eight cameras at three separate performances to capture the spectacular scale of the stage show.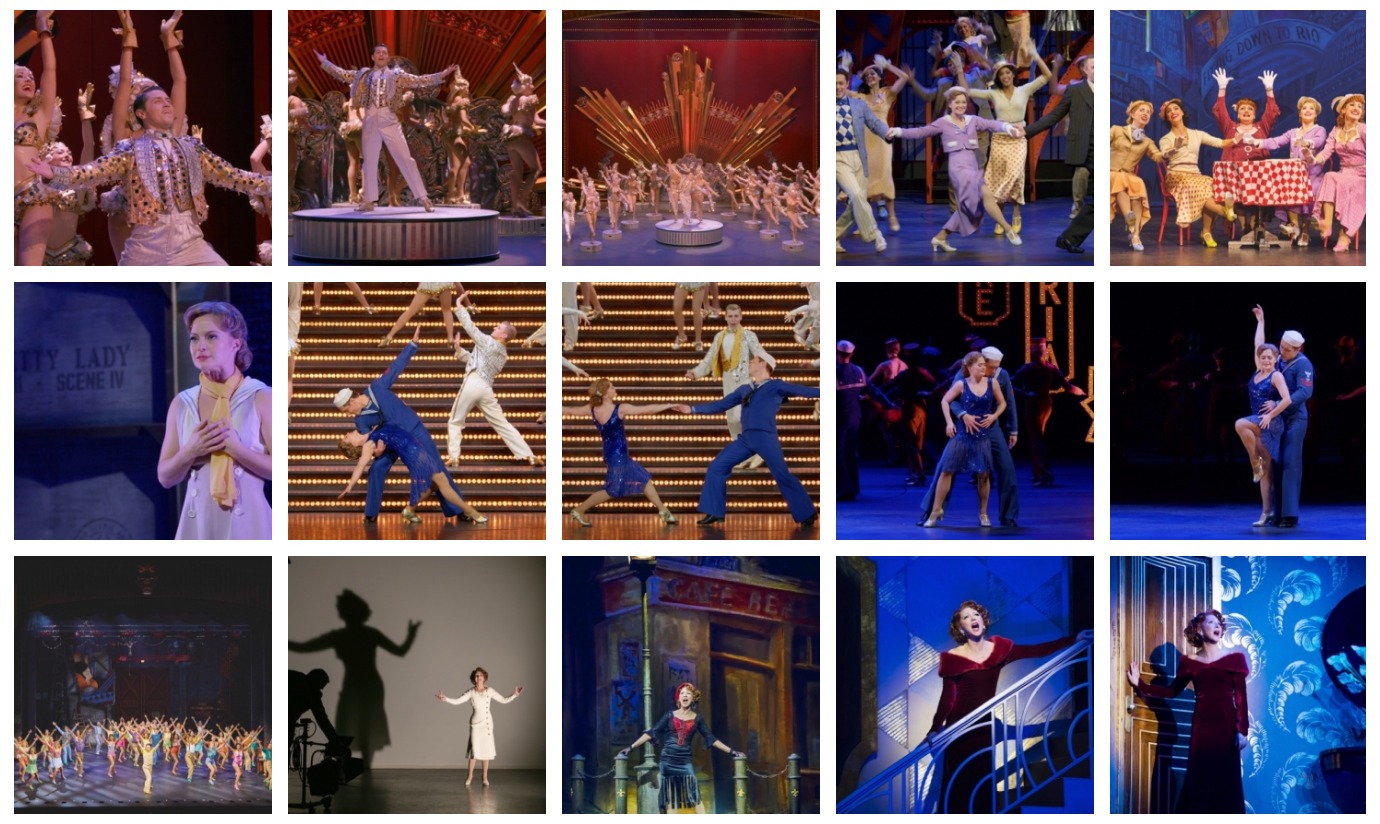 View more 42nd Street production photos in our StageFaves gallery


Bonnie Langford said:
"I'm so proud that this great production is going to be screened in cinemas, reaching more people across the UK and Ireland than ever before. 42nd Street has been a part of my life since my twenties when I first played Peggy Sawyer and then a whole 25 years later I returned as Dorothy Brock to Theatre Royal Drury Lane. It feels like the perfect conclusion to a joyous run."
Christine Costello, CEO and Founder of More2Screen added: "42nd Street is one of the all-time great Broadway musicals and we're delighted to be bringing this fabulous West End revival to cinema audiences all across the UK and Ireland."
The 60-strong cast also features Jasna Ivir (as Maggie Jones), Christopher Howell (Bert Barry), Matthew Goodgame (Pat Denning), Graeme Henderson (Andy Lee), Bruce Montague (Abner Dillon), Mark McKerracher (Mac/Doc/Thug), Emma Caffrey (Annie), Ella Martine (Lorraine), Clare Rickard (Phyllis) and Paul Knight (Oscar).
Amongst the classic songs included in 42nd Street are:
"We're in the Money"
"Lullaby of Broadway"
"You're Getting to Be a Habit With Me"
"Dames"
"Audition"
"About a Quarter to Nine"
"Shuffle Off to Buffalo"
And, of course, "42nd Street"
---
About More2Screen
More2Screen is a leading distributor of Event Cinema with an unparalleled reputation among its blue-chip partners for professionalism, responsiveness and the delivery of great cinema events to audiences around the world for a maximum commercial return.
Founded in 2006 by CEO Christine Costello, it has been a global pioneer in the harnessing of digital technology to bring the very best in live music, performance arts and cultural entertainment to local cinema audiences. In collaboration with its stellar list of long-standing content partners, More2Screen has acted as consultants, producers and worldwide distributors in bringing over 150 'special event' productions to its network of more than 7,000 cinemas in 65+ international territories.
Its extensive catalogue of world-class productions from across the cultural spectrum is second to none and includes many sector 'firsts'. More2Screen is proud to have been named Global Box Office Award winner in 2014, 2015 and 2018, winner of the inaugural Best European Distributor award in 2015 (Event Cinema Association), and a Highly Commended Award in 2019. A Screen International Screen Awards finalist in 2015, 2016 and 2017, More2Screen won the Screen Award 'Event Cinema Campaign of the Year' category in 2018 for the live broadcast of the musical Everybody's Talking About Jamie.