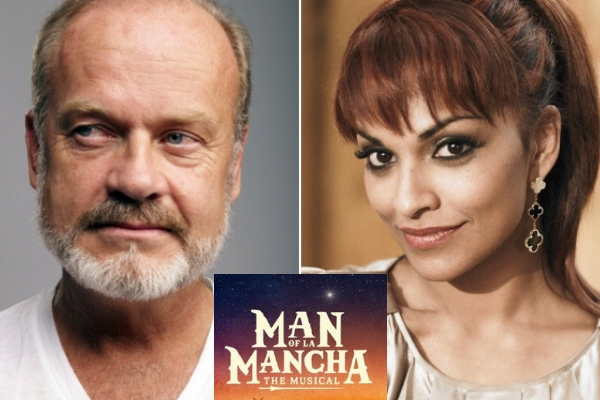 Following the success of shows like Chess and Sunset Boulevard, the fifth collaboration between the ENO and Grade Linnit will be multi-Tony Award-winning Broadway musical Man Of La Mancha and what a cast already: Emmy award-winning Kelsey Grammer and international opera star and soprano Danielle de Niese. Will you be booking your tickets and living the dream?
Kelsey Grammer and Danielle de Niese will lead the brand new production of the Man of La Mancha, presented by Michael Linnit and Michael Grade and English National Opera (Chess, Carousel, Sunset Boulevard and Sweeney Todd) at the London Coliseum from 26 April to 8 June 2019 (the press performance is on 30 April). It is the first West End production of the acclaimed musical in over 50 years.
Grammer, best known for playing Dr Frasier Crane in NBC's hit series' Cheers and Frasier will make his West End debut playing Miguel de Cervantes and Don Quixote and the international opera star and soprano De Niese will play Aldonza and Dulcinea. De Niese will be performing in 33 performances of Man of La Mancha, with further star casting for this role and the rest of the company to be announced.
Man of La Mancha will be directed by Lonny Price, who directed Linnit and Grade's acclaimed London production of Sunset Boulevard at the Coliseum starring Glenn Close, as well as its successful subsequent Broadway transfer.
Featuring the iconic song 'Dream the Impossible Dream', Man of La Mancha is Inspired by Miguel de Cervantes's masterpiece Don Quixote. The music is by Mitch Leigh, lyrics by Joe Darion and book by Dale Wasserman.
This is my quest, to follow that star. #ManofLaMancha 🌠pic.twitter.com/3yvshpNuC2

— Man of La Mancha (@LaManchaLDN) November 15, 2018