Kelly Price is currently reprising her lead role as the romantically entangled Rose Vibert in Andrew Lloyd Webber's ASPECTS OF LOVE, now transferred to London's Southwark Playhouse from the Hope Mill Theatre in Manchester. We caught up with her to find out more about her Andrew Lloyd Webber journey, her other musical influences and her Shakespeare debut...
---
What first made you want to become a musical theatre performer?
I loved musical films such as Mary Poppins, Grease and also Dirty Dancing. I discovered that I could sing at age of 16 so I joined Wigan Girls Choir and the National Youth Choir to begin training classically. When I saw a production of Blood Brothers in Liverpool, I was so inspired - it has a great story and that production had great acting, great singing and great movement. I knew then that I wanted to train in musical theatre. The actor playing Mickey had trained at Mountview so that's what I set my sights on and luckily it worked out.
I would repeatedly watch a recorded concert of Hey, Mr Producer!, a celebration of the work of Cameron Mackintosh. Judi Dench, Bernadette Peters, Maria Friedman and other fabulous actors singing an incredible catalogue of music with such style and charisma. They made it look effortless when really it is a difficult and technical challenge. I find there's something so magical about the full theatrical experience of musical theatre.
Your first professional credit was in Andrew Lloyd Webber's The Woman in White, directed by Trevor Nunn. What are your memories of that experience?
This was a workshop and I was still training at Mountview at the time. I firstly remember auditioning for Trevor, which was terrifying and exciting in equal measure. We rehearsed in a beautiful conservatory at the Really Useful Group. This consisted of a week or so of learning music, culminating in a full reading of the show. Watching this incredible creative team working and reworking a new show was amazing. I couldn't believe my luck.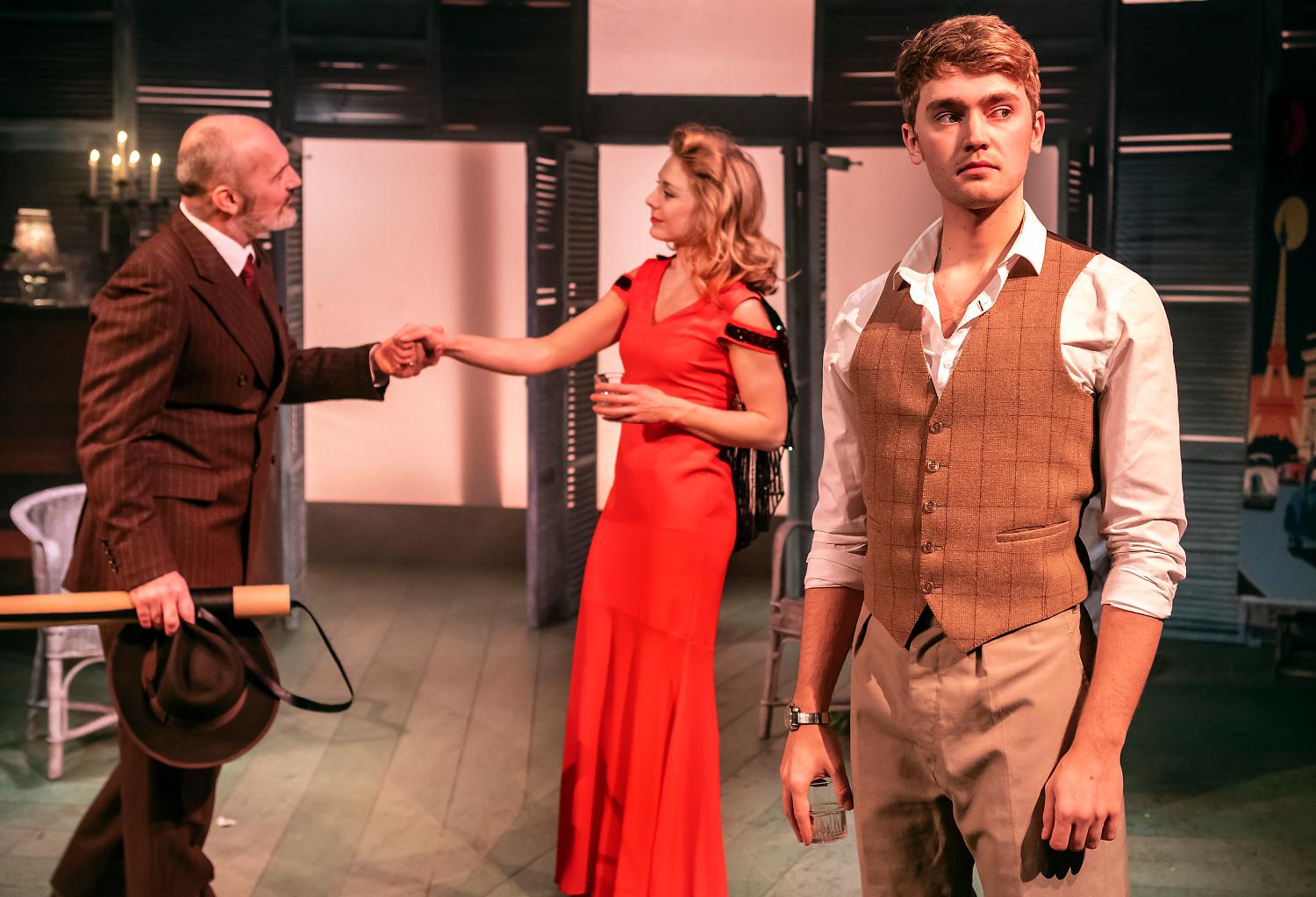 Torn between two lovers: Kelly Price with Jerome Pradon & Felix Mosse in Aspects of Love
Is this your first Lloyd Webber since then?
Yes, it is. I'm thrilled to be performing this score in particular because it feels both classical and contemporary at the same time. The music is so utterly romantic with beautiful melodies and wonderful storytelling. Rose Vibert is a role that's very demanding as it is a huge vocal and acting challenge. I sing a romantic classical duet using the higher end of my soprano range in Act One and then a huge belting ballad in Act Two and lots in between.
As a character, Rose doesn't do things by half measure. She lives and loves with such passion and intensity. The story also spans seventeen years so she sort of grows up throughout the piece. I find all the characters in Aspects of Love very interesting and fully formed. Love is a magical, mysterious and wonderful thing that can also be messy, ugly and maddening. Aspects of Love is bold enough to explore this, which is why I think audiences respond so strongly to the story. Everyone has experienced these scenarios in some way or other. I like the kind of musical theatre that is relatable and challenging.
What were the highlights of your run in Manchester?
The highlight for Manchester really was working with the company and creatives. We became like a little theatrical family. The Hope Mill Theatre is a very intimate venue, and we performed throughout a mega heatwave so it could easily have set tempers flaring! The support and love for one another was amazing and we had such a fun time.
Also, I'm from the North West and I always enjoy working in Manchester. I find the people there so warm and friendly and that was also reflected in the audience's response to the show. They loved it. The Hope Mill is stunning Grade II-listed building and is full of character. I love creating theatre in spaces that are unusual or unconventional as it forces you to think outside the box. Aspects of Love was conceived just over thirty years ago as a chamber piece so the intimacy of the Hope Mill and now Southwark Playhouse works really well for this production.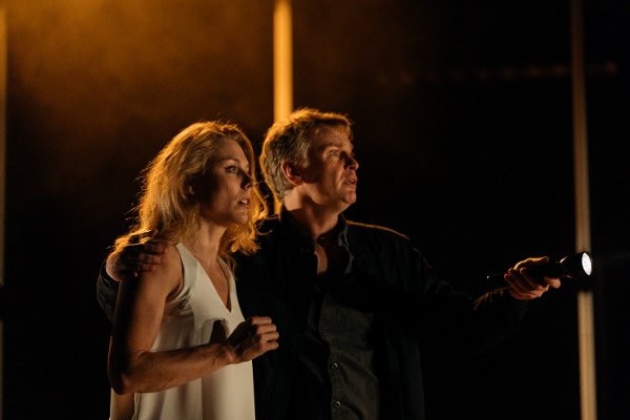 Kelly Price in Othello for English Touring Theatre
You've recently played Emilia in Othello. Would you like to do more plays and Shakespeare in particular?
Yes, I love doing plays. I've always tried to do a mixture of plays and musicals throughout my career but Othello was my first Shakespeare. I would love to do more. I think bringing the detail and precision of a play to musical theatre is a great help, and conversely, a musicality to Shakespeare works really well. As actors, we always love variety and versatility. I was bowled over by how relevant and vital Othello is today.
Shakespeare really strikes a chord on human nature in a timeless way like no other playwright. The writing is extraordinary, and I love how poetic and visceral it can be. I also love the wit and comedy in the rhythm of the writing. I learned so much on a technical level from performing Othello, but also realised that, whilst we have greatly evolved, there are some things in human behaviour that will probably never change and so we'll continue to make the same tragic mistakes. I'd quite like to do a Shakespeare comedy next.
Why should audiences see Aspects of Love at Southwark Playhouse?
It's a fantastic, intriguing story with an array of wonderful songs. The set and costumes (by Jason Denvir) are authentic and beautiful which really helps transport you to 1940s/1960s France. There are some thrilling dance sequences (choreography by Sam Spencer-Lane). The cast are wonderful and deliver the show with such passion and precision. The demands of real fringe theatre (some fringe venues now seem to have huge budgets for musicals which is changing the landscape) means that this stripped-back version allows it to be mainly about the simplicity of storytelling. I think this can make for a cathartic and entertaining experience.