Charles Aitken plays the titular World War One hero and Canadian ace pilot in Proud Haddock's production of musical two-hander Billy Bishop Goes to War at London's Jermyn Street Theatre. Having been raised in the US, he was shocked to discover how little he knew about the Great War before: he's making up for it now. Check out our must-read interview with him below...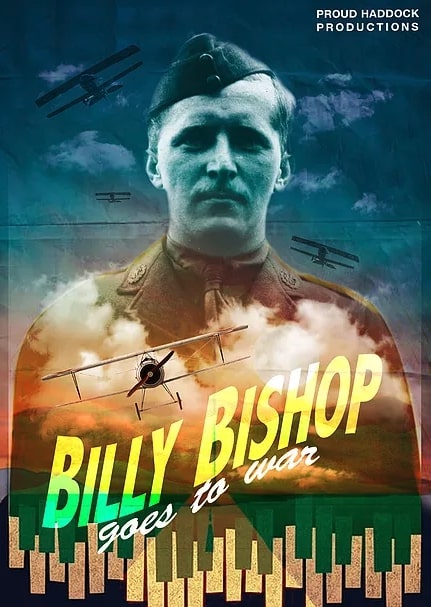 Coinciding with the centenary of the end of World War I, Proud Haddock presents Billy Bishop Goes to War, the show's first London production in over 25 years, runs from 31 October to 24 November 2018, with a press night on 2 November.
This striking musical drama is based on the true story of young Billy Bishop, a failing military college student who became Canada's indomitable flying ace, the most successful pilot of his generation.
Helmed by Proud Haddock artistic director Jimmy Walters, Billy Bishop Goes to War stars Charles Aitken as Younger Billy with Oliver Beamish as Older Billy. Beamish will also provide the piano and musical accompaniment, and between the two, they will play a further 17 parts as they recount this extraordinary tale.
In 1914, Billy Bishop, aged only 20, signed up to fight in the Great War. A failing and bullied student, he overcame intense prejudice and astonishing danger to receive his wings and become the top fighter pilot. Through a combination of bravery and sheer luck, Billy was able to find his place and prove his worth. He became a true Canadian hero.
Brought to life with songs of the period and written by John MacLachlan Gray in collaboration with Eric Peterson, Billy Bishop Goes to War vividly transports the audience across the landscape of World War I, from the thick mud of No Man's Land to the drawing rooms of the British aristocracy.
---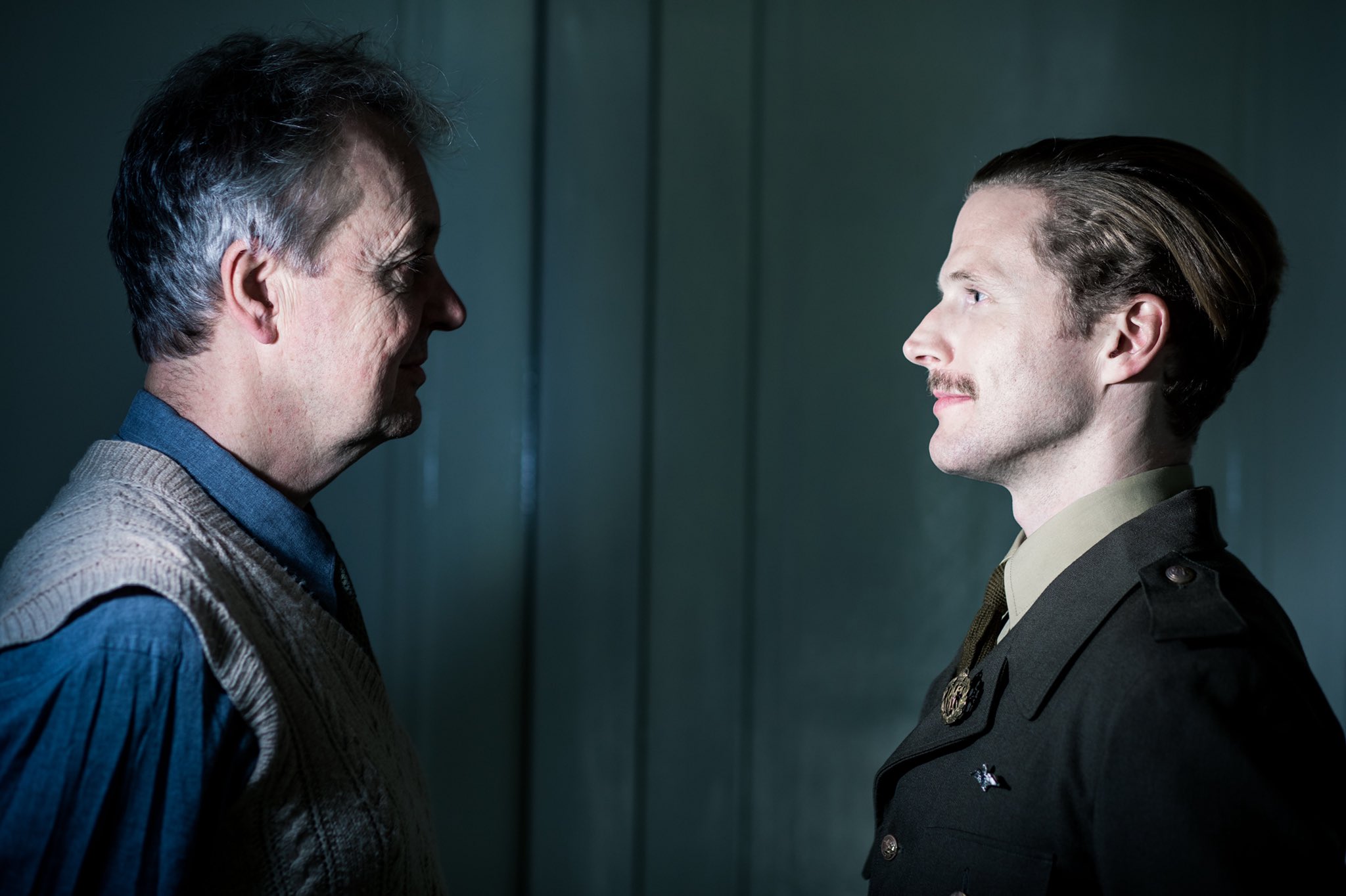 Oliver Beamish & Charles Aitken as Billy Bishop
In conversation with... Oliver Beamish
Had you heard of Billy Bishop before this?
No, I had not heard of Billy Bishop - indeed I don't think I had heard of any World War One figures, apart from General Haig. My most powerful WW1 impression was, in fact, that of Blackadder Goes Forth…
Why did you want to accept your part in this production?
It is always a challenge to both play and act in a theatre piece and even more so when one is offered such a wide-range of cameo acting roles. It's fantastic to have the opportunity to be a part of such an arresting and thought-provoking re-staging of a piece that, although very well known in Canada, has almost never travelled across the pond.
What research have you undertaken?
Reading up on Billy Bishop himself, and reminding myself of the boldness and fragility of those taking part in the war, to say nothing of the primitive equipment with which they had to work.
You and Charles Aitken play older/younger versions of the same man. How does that feel?
It is a fascinating exercise to try and take on some of the speech-patterns and movements of another actor and have them seep into one's own performance.
Apart from the physical resemblance, what, if anything, have you two found that you have in common?
A weird coincidence - Charles' grandmother lived in the very same apartment block in central London as my mother, seemingly in identical flats.
Do you have a favourite song in the show?
The final song in both halves of the play: 'In the Sky'. It has a beautiful, haunting hymn-like quality, which is a pleasure to play. It is very difficult to single out just one as they all have such different and contrasting qualities, both lyrically and melodically.
Why should people see Billy Bishop Goes to War?
Billy Bishop was certainly one of the most identifiable and charismatic heroes in the whole conflict. In this year of all years, it is right and proper to be reminded not only of the incredible sacrifices made by citizens of the European countries involved - which we naturally tend to do - but also the sacrifices of Commonwealth citizens.
---
Enter our competition by 2 November!