As part of the Finborough's Celebrating British Music Theatre series, David Heneker and Warner Brown's love letter to Hollywood's first movie stars THE BIOGRAPH GIRL receives its first revival since its 1980 West End premiere. We caught up with #StageFaves Sophie Linder-Lee and Lauren Chinery about the show and the real-life Hollywood legends they play: Mary Pickford and Dorothy Gish...
THE BIOGRAPH GIRL is a musical celebration of Hollywood's glorious era of silent film. It begins in 1912, when disreputable "flickers" are shown in fleapits and no self-respecting actor will appear in them, and ends in 1927, when movies have become a glamorous, multi-million dollar industry and the first talking pictures signal the doom of silent films. In a breathtaking sweep of just fifteen years, innovative directors created filmmaking as we know it today, groundbreaking movie moguls laid the foundations of the entertainment industry, and trailblazing actors launched the Hollywood star system.
Weaving together the heartbreaks and triumphs of the flawed genius director DW Griffith and the first movie stars Lillian Gish, Dorothy Gish and Mary Pickford, THE BIOGRAPH GIRL is a love letter to the stardust and scandals of the silent movie era.
---


In conversation with... Lauren Chinery
In THE BIOGRAPH GIRL, Lauren Chinery plays Dorothy Gish. She comes to the production straight from her title turn in Miss Nightingale at the Hippodrome in the West End.
What attracted you to The Biograph Girl?
The first thing I did before this show was listen to the score. There's some really great music, both catchy production numbers and really heartfelt solos that delve a little further into some of the more difficult sides of the 'flickers'. It's also so interesting finding out about the very start of motion pictures –something that these days we take for granted every time we switch on the telly or go to the cinema.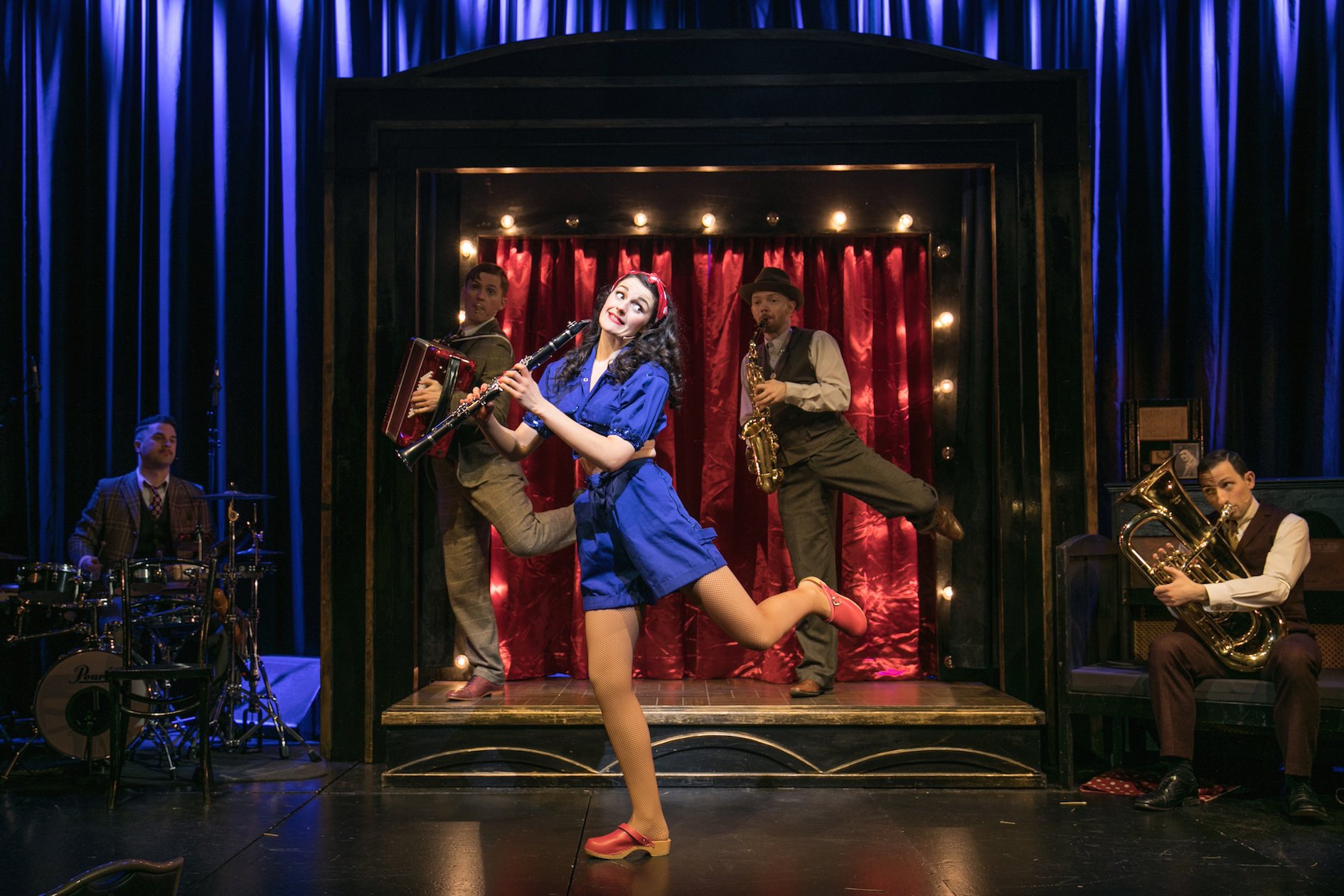 Lauren Chinery in Miss Nightingale
Tell us about your character Dorothy Gish. What role does she play in the story?
Dorothy is the sister of huge silent film star Lillian Gish (the whole story is based on real people). Dorothy also had a lot of success as an actress, with more of a comic flair. In the show, she is a little more spontaneous and carefree than her sister and mother, and drives them to visit the Biograph Company's set after seeing their friend 'acting in the flickers'. She loves the atmosphere of the movies, and is initially overjoyed by the very notion of being part of them.
What do you think of when you think of Hollywood's silent film era? Would you have liked to be an actor there then?
Before starting the show, I don't think I realised what an absolute phenomenon the silent movies were. No one had ever seen anything like this before – people even ran out of movie theatres from fear and feeling overwhelmed!
In the theatrical world, acting in the 'flickers' was seen as something that only out of work actors would stoop to at first. But by the end of the 1920s, and particularly as 'talkies' (movies with sound and speech) became prevalent, motion pictures became a respectable art form. I'm not sure if I would have wanted to have been there or not. There are stories of actors being made to hang off the sides of buildings or float down rivers, as well as rival technology companies raiding sets to shoot up the cameras.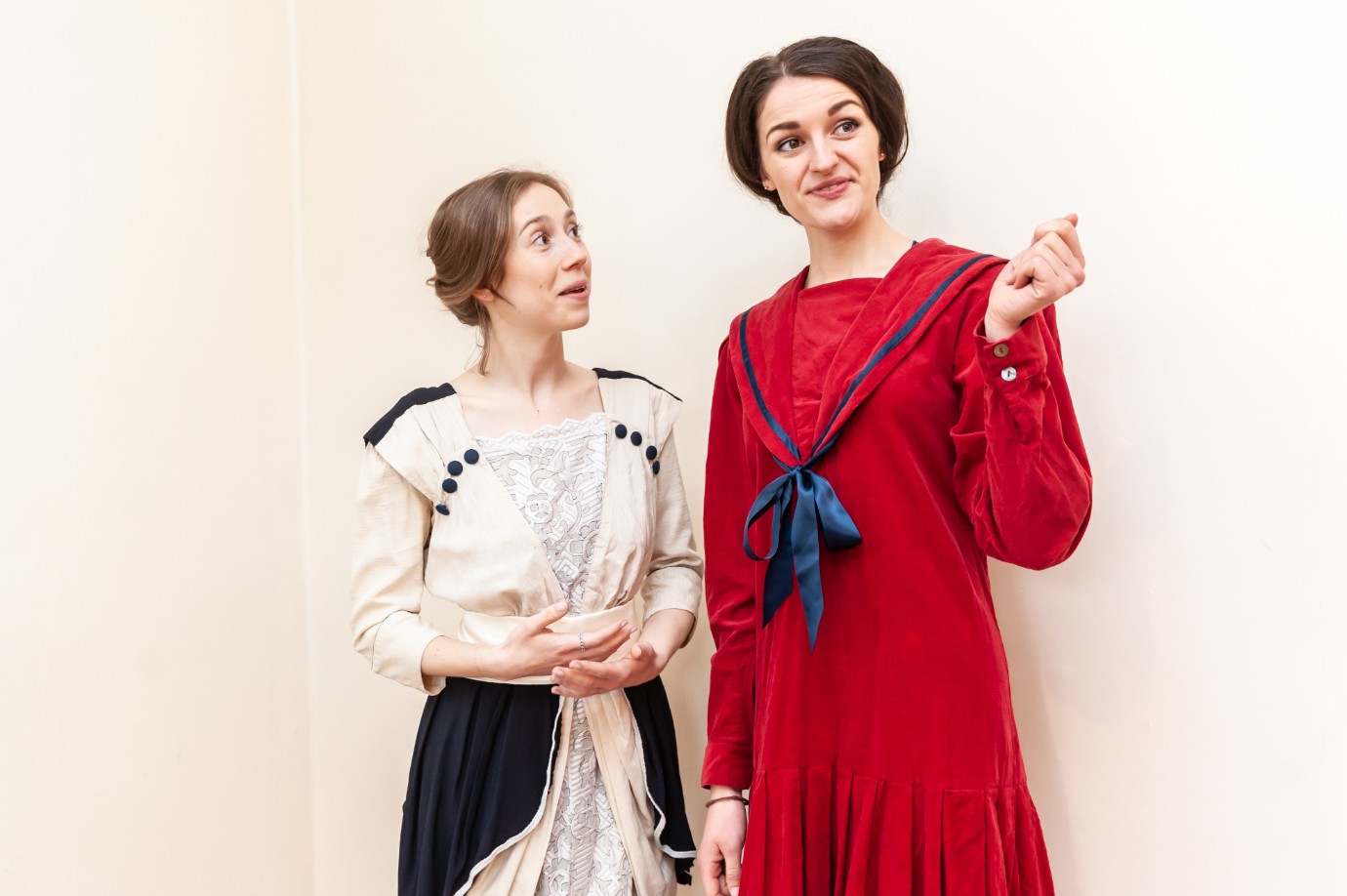 Do you have a favourite song in the show?
I really enjoy 'One Long Party', an ensemble number that takes us through the 1920s, narrating specific events or gossip through the years. It's also got some harmonies that are delicious to sing, and an enjoyable Charleston dance break. The rhythms are syncopated, and the whole number really draws on the jazz music that is so associated with that era.
This is The Biograph Girl's first revival since its West End premiere in 1980. Why do you think it hasn't been seen since?
This is a tricky question! The show was a big success in 1980, so I'm not sure why it's not been about since. On the surface, we see a show that is about early motion pictures, but there is certainly more to it than that. Although the early film industry was an incredible advancement, it wasn't without its difficulties. One of the biggest blockbusters in silent film (DW Griffith's epic picture The Birth of a Nation) was less than flattering to black culture, and advocated the KKK. In many areas, this film was considered a success, yet it divided a nation.
By addressing this, THE BIOGRAPH GIRL considers the responsibility that art has in terms of what it represents to an audience. The control that women had, or didn't have, over their careers is also key, and this still resonates now in our world that's still striving for gender equality. I think I'm saying that audiences should see the show now as it invites questions about how society does or doesn't change - as well as sporting an engaging script and a cracking score!


---
In conversation with... Sophie Linder-Lee
Alongside Lauren in THE BIOGRAPH GIRL, Sophie Linder-Lee plays Mary Pickford, who is the Biograph girl of the title, the first major star of DW Griffith's Biograph silent film studios. She tells us more about what she admires and is enjoying playing "Hollywood's first feminist". Why should theatregoers come and see this musical about Mary Pickford, Dorothy Gish and other early Hollywood stars? "If you care passionately about film, this is a cracking history of where it all began," says Sophie.