The first two months of London's 2017 musical year has been busy, but what's been happening on the other side of the pond? Musical Theatre Review has taken a look - and has been struck by the glare of the star wattage on offer...
Don't forget sunglasses if you're headed for New York - Broadway musical marquees will be ablaze with a constellation of star names during the first half of this year.
New productions headed for the Main Stem boast such legendary luminaries as Bette Midler, Glenn Close, Patti LuPone and even a male movie star ready to grab his Broadway musical medals - Jake Gyllenhaal.
In addition to these biggies, a whole host of celebrated Broadway denizens will be hitting the boards in new productions: Donna Murphy, Christian Borle, Annaleigh Ashford, and Andy Karl among them.
Eleven musicals are set to open during 2017's first half; seven of them are new titles coming to meet their Broadway fates after premieres elsewhere. And, of course, all the shows will have seen their official openings nights by 27 April, the cut-off date for Tony Award eligibility for the 2016-17 season.
Tony nominations will be announced on 2 May, and those prestigious, box-office-bolstering prizes will be handed out on 11 June.
Here's the line-up of incoming musicals, listed chronologically by scheduled first preview: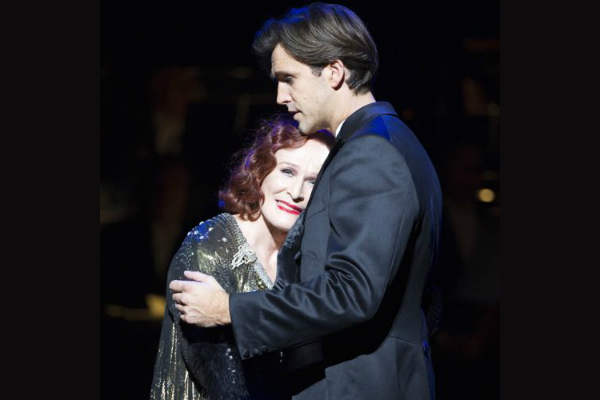 Glenn Close and Michael Xavier in Sunset Boulevard
This revival of the Andrew Lloyd Webber musical noir stars Glenn Close, re-creating her triumphant turn as Norma Desmond, the long-forgotten and now lethally looney queen of silent movies. Close won a Tony in 1995 doing Desmond in the first New York mounting and last year garnered more acclaim at the London Coliseum in a trimmed-down version of the epic.
It's this production, directed by Lonny Price, that's bringing Close back to Broadway. Cast members joining Close from London include Siobhan Dillon, Fred Johanson and Michael Xavier, all making their Broadway debuts. The first preview is to be 2 February, with the official opening 9 February. It's a limited engagement set to close 28 May.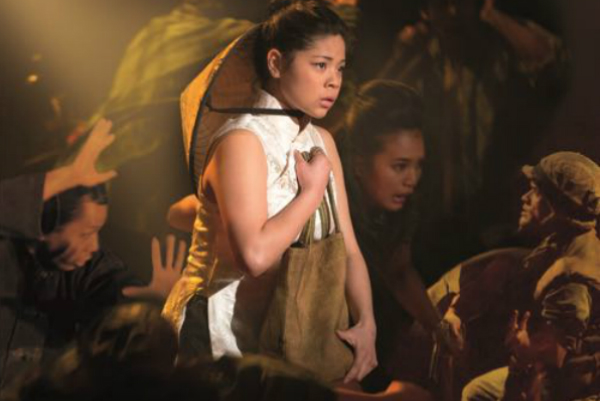 Eva Noblezada in Miss Saigon
Producer Cameron Mackintosh is bringing his 2014 London revival of Alain Boublil and Claude-Michel Schonberg's romantic rendering of the Vietnam War to Broadway for a limited run. The production is directed by Laurence Connor, who also staged Mackintosh's revamping of the same team's Les Misérables, which closed on the Main Stem this past September.
Coming in from the London production are cast members Jon Jon Briones as the Engineer and Eva Noblezada as Kim. The show will start previews on 1 March at the Broadway Theatre, where the original production of Miss Saigon began its almost 10-year run in 1991. The revival's opening night is set for 23 March, with a closing scheduled on 14 January 2018.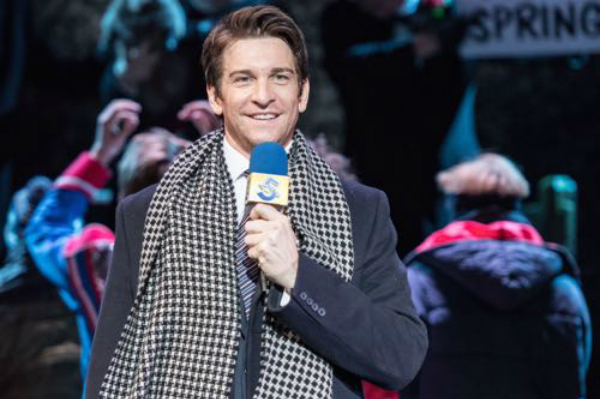 Andy Karl in Groundhog Day
This fantastical piece of Americana is, of course, another import from London. After its acclaimed run at the Old Vic Theatre, it's heading for Broadway with its lead intact. Andy Karl – who has scored on Broadway in such diverse fare as Rocky and On the Twentieth Century – plays the self-important television weatherman who is caught in a time loop. Forced to live Groundhog Day, an American fete in which the aforesaid animal in a small town in Pennsylvania predicts the length of winter weather, over and over again, he eventually learns some important lessons about himself.
Taking over the role of his TV producer and eventual romantic interest is Barrett Doss. The musical is an adaptation of the 1993 movie that was a hit for Bill Murray and features a book by Danny Rubin, who co-wrote the screenplay. Music and lyrics are by Tim Minchin, Matthew Warchus directs and Peter Darling choreographs. Previews for Groundhog Day start 16 March and it opens 17 April.
Read the full list - and dream about booking those tickets to New York city - on musicaltheatrereview.com...