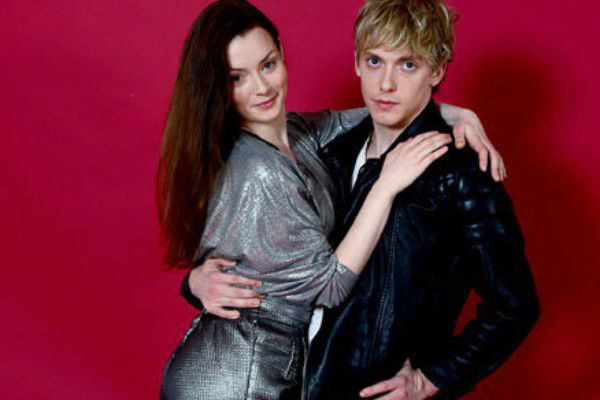 Casting has been announced today - via the Daily Mail's Baz Bamigboye - for next year's BAT OUT OF HELL, the premiere stage adaptation of Meat Loaf's trilogy of rock albums. American Andrew Polec and Belfast-born Christina Bennington will star as teen lovers Strat and Raven, joined by other familiar #StageFaves...
BAT OUT OF HELL, a new musical by Jim Steinman, based on the best-selling classic album by Meat Loaf, premieres next year. It previews at the Manchester Opera House 17 February to 8 April 2017, before officially opening at the London Coliseum, where it runs for a limited season from 5 June to 22 July 2017.
BAT OUT OF HELL – The Musical, directed by Obie-Award winning director Jay Schieb, is described as a "romantic adventure about rebellious youth and passionate love against the backdrop of a post-cataclysmic city". The musical followw Strat, who has fallen in love with Raven, the daughter of the despotic Falco. The high-octane rock'n'roll adventure tears through over 20 of Steinman songs.
Andrew Polec and Christina Bennington play lovers Strat and Raven, with Rob Fowler as Falco and Sharon Sexton as Raven's mother, Sloane. The cast also features Aran MacRae, Danielle Steers, Dom Hartley-Harris and Giovanni Spano, who are joined by Patrick Sullivan, Jemma Alexander, Emily Benjamin, Stuart Boother, Georgia Carling, Natalie Chua, Jonathan Cordin, Amy Di Bartolomeo, Jordan Lee Davies, Olly Dobson, Hannah Ducharme, Phoebe Hart, Rosalind James, Michael Naylor, Eve Norris, Tim Oxbrow, Andrew Patrick-Walker, Benjamin Purkiss, Anthony Selwyn, Courtney Stapleton and Ruben Van Keer.
Composer Jim Steinman has been developing the new musical for years based on the trilogy of albums: Bat Out Of Hell, Bat Out Of Hell II: Back Into Hell and Bat Out Of Hell III: The Monster Is Loose. The original album sold over 50 million copies worldwide and included the hits: You Took The Words Right Out Of My Mouth, Two Out Of Three Ain't Bad and Paradise By The Dashboard Light. The musical will use hits from all three albums including I'd Do Anything For Love (But I Won't Do That) from Bat Out Of Hell II.
BAT OUT OF HELL will mark Steinman's return to the London musical stage following his collaboration with Andrew Lloyd Webber on Whistle Down The Wind, for which he provided the lyrics. He produced and wrote the lyrics for the Boyzone hit No Matter What which was taken from the show. Steinman also wrote the musical for the hit European musicals Dance Of The Vampires.