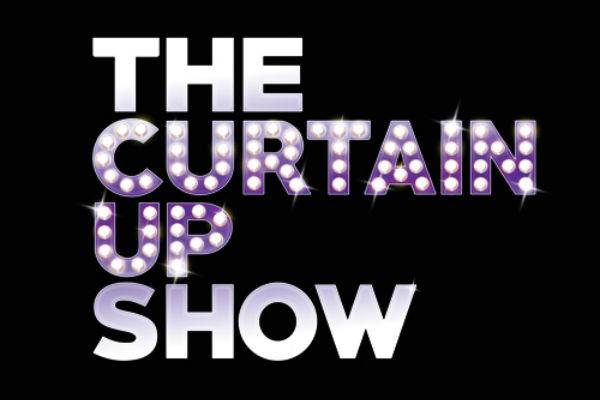 What's been your favourite musical theatre album this year? Make sure it - and the #StageFaves talent behind it - gets the recognition it deserves. The Curtain Up Show, on Resonance FM, is running its Album of the Year prize for a second year in a row, now with three categories and all decided by public vote. Nominees announced this Friday at 4pm...
Nominees for The Curtain Up Show second annual Album of the Year 2016 in association with TodayTix will be revealed live on Resonance FM this Friday 2 December 2016 at 4.00pm GMT. This year, there are two new categories (each with six nominees) – also celebrating transatlantic offerings – and voting will be open to the public for the first time.
Voting opens at 4.30pm on Friday, and closes at 5.00pm GMT on Wednesday 4 January 2017. Winners will be announced on Resonance FM at 4.00pm GMT on Friday 6 January 2017. One lucky voter will win a £100 TodayTix Gift Card.
Hosts Tim McArthur and Nathan Matthews said: "Last year, we launched The Curtain Up Show Album of the Year as a way of recognising the phenomenal musical talent showcased in London theatre, and we're delighted to be able to recognise such wonderful talent again this year. In what has been a testing time in America, we want to show solidarity with our fellow theatremakers by showcasing the equally phenomenal musical talent that can be found on Broadway. We're also delighted that this year, the Best Solo Album / Non Cast Recording category will feature both UK and American nominees."

"In 2015, we selected Bend It Like Beckham and Cynthia Erivo and Oliver Tompsett Sing Scott Alan as our Albums of the Year. They are both fantastic albums, but the decision making process was extremely difficult. This year, we've made things easier (for us, at least) and put the power into the hands of our listeners. We love playing the music, but we think it's only fair that they choose the winners! And to make make it even sweeter, one lucky voter will win a £100 TodayTix Gift Card!"
Now in its 13th series, The Curtain Up Show is hosted by actor, director and broadcaster, Tim McArthur, and co-hosted and produced by Nathan Matthews. The weekly theatre chat show launched on Resonance FM in May 2012. Each week, Tim, Nathan and guests discuss London's thriving theatre scene.
Recent guests on The Curtain Up Show have included: Kerry Ellis, Louise Dearman, Laura Pitt-Pulford, Sheena Easton, Tom Lister, Anita Louise Combe, Earl Carpenter, Scott Alan, Anton Stephens, Brenda Edwards, and Vincent & Flavia.
Tune in to Resonance on DAB digital, on 104.4fm, or online at resonancefm.com every Friday at 4.00pm GMT (repeated every Sunday at 11.00am GMT).