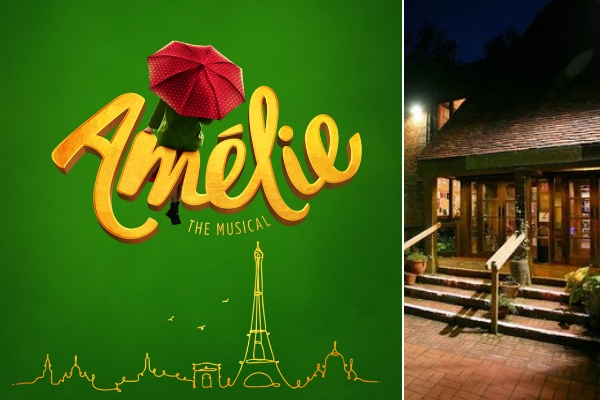 Newbury's Watermill Theatre will host Amélie The Musical, an adaptation of the much-loved 2001 French movie hit, from 11 April to 18 May 2019 before the production embarks on a major UK tour from 20 May. So who do you see playing the title role?
With music by Hem's Daniel Messé, lyrics by Nathan Tysen and Messé and book by Craig Lucas, this new musical adaptation of the five-time Oscar-nominated film written by Jean-Pierre Jeunet and Guillaume Laurant, will be directed by Michael Fentiman, with star casting to be announced.
Amélie is the story of an astonishing young woman who lives quietly in the world, but loudly in her mind. She secretly improvises small, but extraordinary acts of kindness that bring happiness to those around her. But when a chance at love comes her way, Amélie realises that to find her own contentment she'll have to risk everything and say what's in her heart. Although times are hard for dreamers, Amélie is someone to believe in…
Amélie The Musical premiered at Berkeley Repertory Theatre in California in September 2015. The musical had a short run on Broadway from March to May 2017. When the UK tour concludes in August 2019, the musical will tour internationally, with dates to be announced.
Michael Fentiman said:
"As a theatre maker, staging Amélie as a musical is one of those exciting, terrifying challenges, that you absolutely cannot turn down. It is a gentle, magical and uncynically joyous piece – that takes its audience on a surreal flight of fancy, into the mind of an extraordinary young woman, Amélie Poulain. It's going to be a huge pleasure to open the show at the beautiful Watermill Theatre before then taking our extremely talented actor musician cast around the UK."