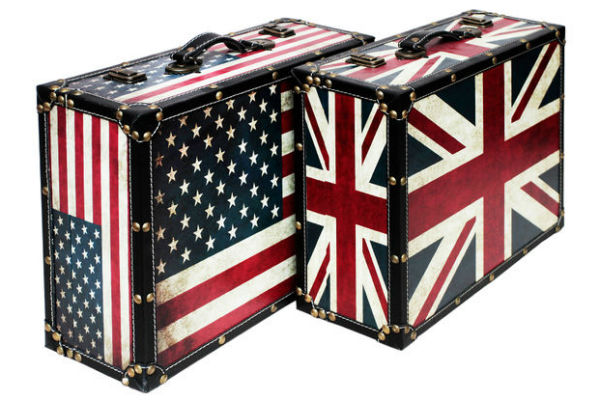 As AN AMERICAN IN PARIS prepares for its West End premiere tomorrow night (20 March 2017), we take a look at some of the Americans in London who are proving a hit with #StageFaves musical fans. And several of them have connections beyond their country of birth... Who have you seen onstage? Who are we missing to shout about?


---
An American in Paris comes to London via New York as does its title star Robert, who reprises his performance transatlantically. He plays the role of World War II veteran Jerry Mulligan who finds love in the French capital - a part famously played in the 1951 film by Gene Kelly. Hailing from Salt Lake City, Robert is a former principal at New York City Ballet. His older sister Megan Fairchild is also a dancer and Broadway star who, coincidentally, appeared in another Gene Kelly screen-to-stager On the Town, at the same time as An American in Paris was on in New York. (On the Town is also about to be revived at London's Open Air Theatre, but Megan isn't in that cast.)

2. Amber Riley ... and other Dreamgirls co-stars
Amber, star of stage and screen, is currently smashing it as Effie White in Dreamgirls, for which she has been Olivier nominated. From Los Angeles originally, she is best known internationally for playing Mercedes Fox in television show Glee. Dreamgirls is set in the US in the 1960s and tells the story of a black girl music group, loosely based on The Supremes. Amber isn't the only real-life American playing one of the show's fictional American characters either. Amongst the others: Liisi LaFontaine, who co-stars as Deena Jones (the 'Diana Ross' like character, played by Beyonce in the film), alternate Effie Marisha Wallace and Joe Aaron Reid, who prior to Dreamgirls, starred as Benny in Lin-Manuel Miranda's In the Heights at King's Cross Theatre.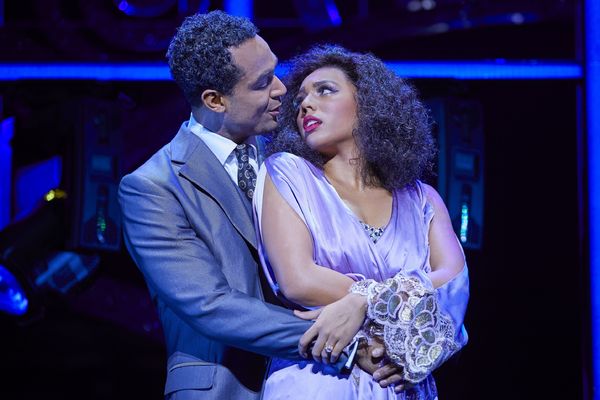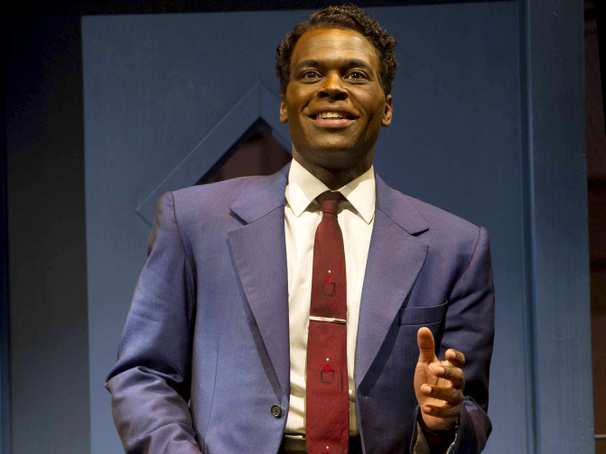 While Dreamgirls tells a fictional story, Broadway import Motown's character list includes Diana Ross and the actual Supremes, as well as the myriad other black artists who found fame on this legendary label. Cedric, who moved to the UK in 2014, stars as Motown founder Berry Gordy.
Audra was actually born in West Berlin, Germany, where her dad was stationed with the US Army, but she was raised in California and has gone on to become, arguably, Broadway's biggest musical theatre star, the recipient of no fewer than six Tony Awards, more than any other actor, and the only person to win in four performances categories (for leading as well as supporting performances in plays as well as musicals). She finally makes her long-awaited West End debut this summer when she reprises her role as Billie Holiday in the Broadway transfer of Lady Day at Emerson's Bar and Grill, which was postponed last year when Audra became unexpectedly (but happily) pregnant. (Another link: The Supremes' Diana Ross played Holiday in the 1972 film Lady Sings the Blues, which was produced by Berry Gordy and Motown!).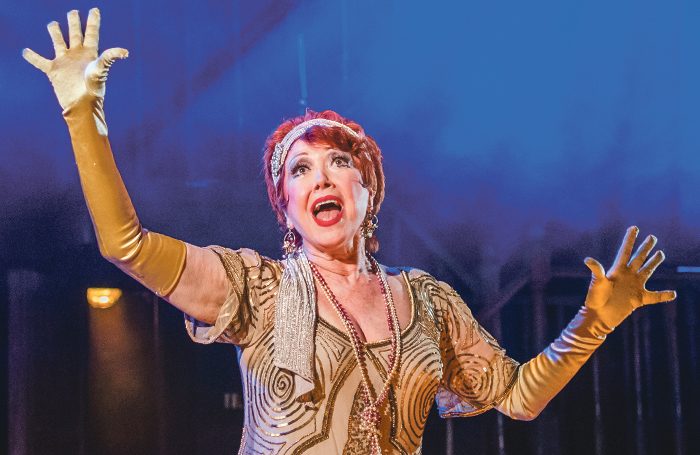 Another Tony Award-winning Broadway legend, Donna originated the role of Cassie in the premeire of A Chorus Line. She's currently in London appearing in Drew McOnie's production of Michael John LaChiusa's The Wild Party, the first production at the newly renamed Other Palace, under the ownership of Andrew Lloyd Webber. Here's a vintage video of Donna you might enjoy:
---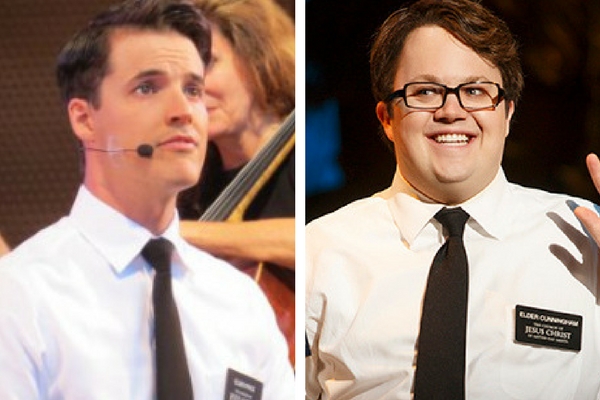 The Book of Mormon is still going strong at London's Prince of Wales Theatre, where it had its West End premiere in 2013. And KJ and Cody are on a mission as its two current chief elders, Price and Cunningham, imported from other American incarnations of Trey Parker, Robert Lopez and Matt Stone's irreverent comedy about the religion. (By the way: An American in Paris' Robert Fairchild really is a Mormon!)
Trenyce is currently in London starring as lead vocalist in Michael Jackson tribute show Thriller Live - and is pictured here (left) with one of the show's dancers Leah Hill, celebrating the production's 3000th performance. Trenyce first found fame competing on TV show American Idol (finishing fifth). Her US stage credits include, guess what, Dreamgirls, in which she played Deena Jones. (Want another connection? The Jacksons' career was launched by Berry Gordy and Motown!)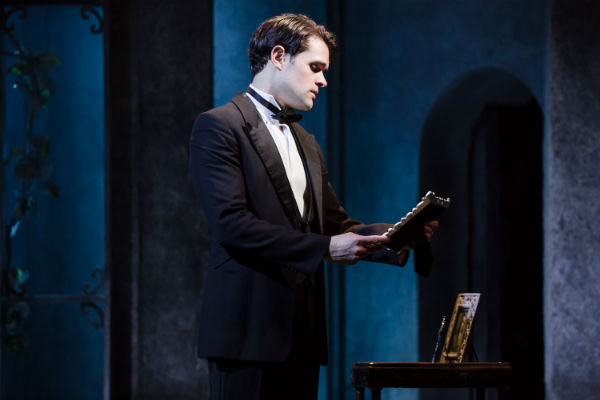 Chris hails from Pittsburgh, Pennsylvania and made his West End debut when Cameron Mackintosh cast him as Chris - opposite then 18-year-old fellow American #StageFave Eva Maria Noblezada - in his 25th anniversary revival of Miss Saigon. He's followed that with Show Boat and Death Takes a Holiday in London and is now touring in Funny Girl, playing Nick Arnstein opposite Sheridan Smith's Fanny Brice.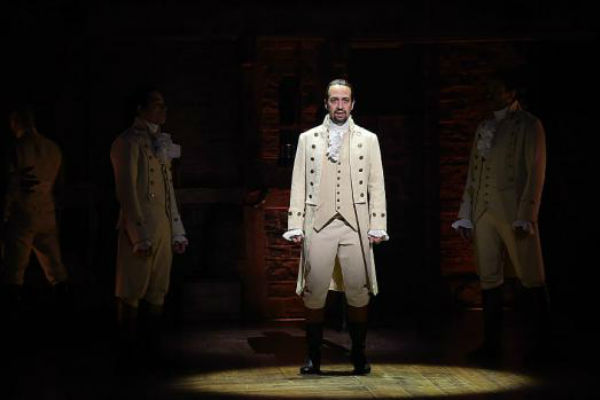 Composer, lyricist, actor, rapper and all-round Renaissance man Lin-Manuel's Olivier Award-winning musical In the Heights finished its much-extended London run at the start of the year and at the end of the year - as everyone knows - his even more ridiculously award-laden Hamilton gets its West End premiere at the Victoria Palace. Hamilton's prize haul, to date, includes 11 Tony Awards, a Grammy and a Pulitzer Prize. While Lin-Manuel has said he won't star in the show's London production, casting for the title role of Alexander Hamilton, which he originated on Broadway, has not yet been announced so some fans are still hoping...