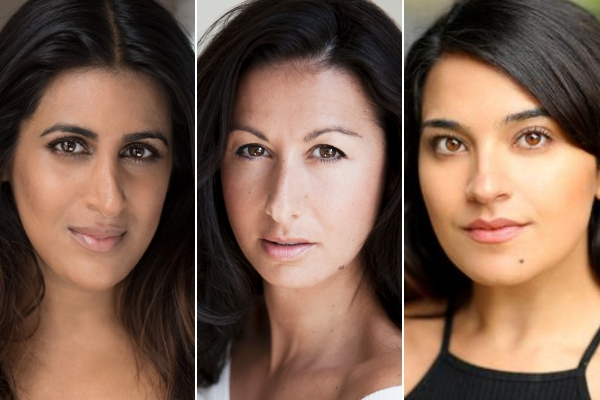 Following the announcement that at the end of January 2019 Layton Williams takes over the role of Jamie New & Shane Richie will play Hugo/Loco Chanelle in the West End production of Everybody's Talking About Jamie at the Apollo Theatre, there is news today that Hayley Tamaddon is stepping into the role of Miss Hedge. Now we have a good excuse to plan a return visit!
New cast members also include Sejal Keshwala (Ray), Sabrina Sandhu (Pritti Pasha), Marlon G Day (Dad), Momar Diagne, Zahra Jones (Becca), Luke Latchman (Sayid), Rachel Price (Swing), Biancha Szynal (Swing), Adam Taylor (Swing) and Ziggy Tyler Taylor (Levi).
Continuing with the show are current cast members: Alex Anstey (Laika Virgin), Luke Baker (Dean Paxton), Courtney Bowman (Fatimah), Marvyn Charles (Swing), James Gillan (Tray Sophisticay), Ryan Hughes (Mickey), Daniel Jacob (Sandra Bollock), Melissa Jacques, Emily Kenwright (Vicki), Jordan Laviniere (Cy) Rebecca McKinnis (Margaret New), and Harriet Payne (Bex).
Inspired by a true story, Everybody's Talking About Jamie has songs by lead singer-songwriter of The Feeling, Dan Gillespie Sells and book and lyrics by writer Tom MacRae, from an idea by Jonathan Butterell who also directs. The musical has won seven major theatre awards and was nominated for five Olivier Awards.