Is Marvyn Charles your #StageFave? Help grow Marvyn's fanbase!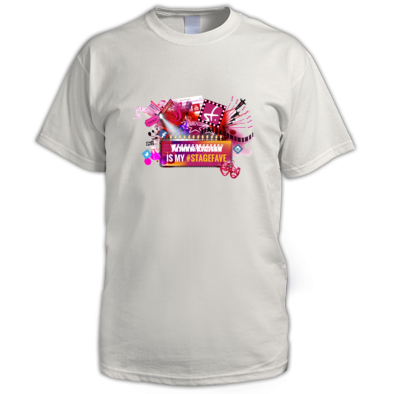 Do you think Marvyn should be a household name? Tell the world. Share this #StageFaves message and you'll be entered into our prize draw to win this "My #StageFave" t-shirt with Marvyn's name on it!
Everybody's Talking About Jamie
Marvyn Charles is a London-based actor and dancer whose musical theatre credits include Everybody's Talking About Jamie, and Thriller Live.

Open Date: 6 Nov 17
Part: Swing (from 6 Nov 2017)
Everybody's Talking About Jamie Jamie New is sixteen and lives on a council estate in Sheffield. Jamie doesn't quite fit in. Jamie is terrified about the future. Jamie is going to be a sensation. Supported by his brilliant loving mum and surrounded by his friends, Jamie overcomes prejudice, beats the bullies and steps out of the darkness, into...
Buy Tickets to Everybody's Talking About Jamie
Price:
from £26.00 to £125.00
Running time:
2 hours 40 minutes
Marvyn Charles merchandise shop
Here is some of our great customised merchandise for this performer. Also check out:
our general #StageFaves merchandise in the Main Shop
Related News and Features