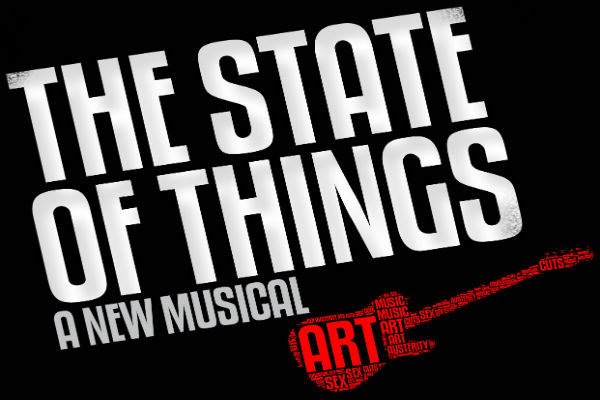 How do you feel about the state of things? How will you feel about The State of Things?! A new British musical comes to the Brockley Jack Studio Theatre for its world premiere in September.
New musical The State of Things has been developed from an original story by Thomas Attwood & Elliot Clay, with book by Thomas Attwood, and music & lyrics by Elliot Clay, and it runs from 7 to 23 September 2017, with press night on 13 September.
In the run up to their GCSE performance, six teenagers discover the school's music course is being cut, and their hopes of future studies are dashed.
Set against the backdrop of austerity Britain this funny, feisty and heartbreaking new musical follows six unlikely friends as they stick two fingers up at The State of Things.
It is produced by The AC Group, who return to the Jack following their award-nominated productions of Macbeth and Side by Side By Sondheim.
The State of Things is directed and designed by Thomas Attwood, the musical supervisor is Elliot Clay, movement director is Roman Berry, lighting design is by Ben Jacobs, sound design is by Jack Lord, and full casting for the show will be announced shortly.