Is Rosa Lukacs your #StageFave? Help grow Rosa 's fanbase!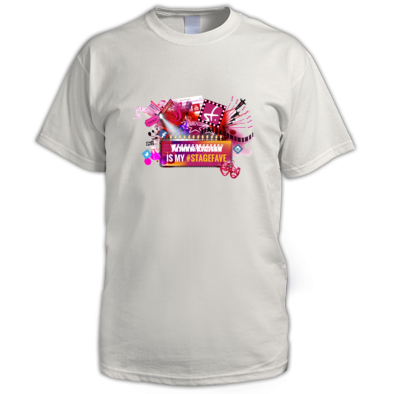 Do you think Rosa should be a household name? Tell the world. Share this #StageFaves message and you'll be entered into our prize draw to win this "My #StageFave" t-shirt with Rosa 's name on it!
Rosa Lukacs is a London-based actress and musician whose musical theatre credits include The State of Things.
Rosa Lukacs merchandise shop
Here is some of our great customised merchandise for this performer. Also check out:
our general #StageFaves merchandise in the Main Shop

Open Date: 7 Sep 17 to 23 Sep 17
Part: Jaz
The State of Things In the run up to their GCSE performance, six teenagers discover the school's music course is being cut, and their hopes of future studies are dashed. Set against the backdrop of austerity Britain this funny, feisty and heart-breaking new musical follows six unlikely friends as they stick two fingers up at The State of Things. ...
Related News and Features