He has been in the business for almost 70 years, but Michael Blakemore is back at the helm of THE LIFE, a Broadway show he first tackled more than 20 years ago and is now receiving its long-overdue UK premiere. Musical Theatre Review's Scott Matthewman caught up with Blakemore to see if the show was as daunting second time round...
The Life at Southwark Playhouse is a revival of a musical which has not been seen since its original Broadway production 20 years ago. For this anniversary revival, the show's original director Michael Blakemore has returned to the show. With music by Cy Coleman, lyrics by Ira Gasman and a book by David Newman, Gasman and Coleman, The Life explores the stories of prostitutes in 1980s New York, in the era when Times Square was a seedy part of town.
Musical Theatre Review's Scott Matthewman went along to rehearsals to talk to Blakemore about the project: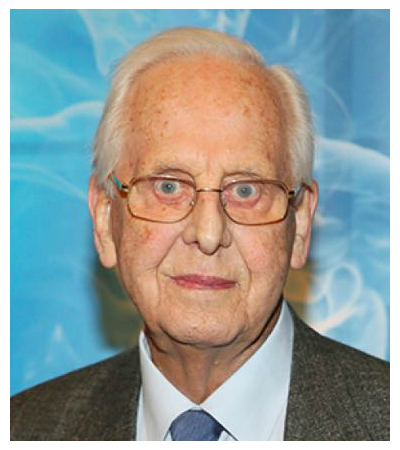 You directed the Broadway production of The Life 20 years ago. What is it like returning to it two decades later?
It's initially rather difficult. It's like looking at something through two pairs of glasses. The one you did was finished and had a certain level of excellence. You're now seeing people who have to familiarise themselves with the material, but there comes a point where suddenly the original show begins to fade and the personalities and the skills of the people you're dealing with come into focus.
Was there anything that you weren't happy with from the previous incarnation that you thought you could address this time round?
Yes, there was. I've made some amendments to the book. I'd made an uncredited contribution to the book the first time round, and the owners of the property, including Cy Coleman's widow, agreed to this when I passed it by them. I've tightened the book up a bit – in New York, Act 1 lasted much too long. I think we've now got a good yarn, a good story. I hope.
Cy Coleman is perhaps best known for his music for Sweet Charity. Are there any thematic similarities between that work and The Life?
Absolutely. Sweet Charity was based on that Fellini movie [Le notte di Cabiria] in which the girl was a hooker. They tidied it up for Broadway, and turned her into a taxi dancer. Cy always felt that that was a bit of a compromise. The idea for this show wasn't his, it was Ira Gasman's, but Cy was interested in coming to grips with the real thing. And The Life is very unflinching. It makes no bones about the horror of the life, as well as the sort of companionship that always exists when people do something together.
And as I say it's such an odd show because it's on a very grim subject – and yet there's this incredible charge of Cy's music. It's like a contradiction in a sense.
What is it like directing a show which you previously directed on Broadway in a much smaller space on the London Fringe?
I was very nervous about this. But I think it's got its advantages, you know. The people who own the show asked us to have the same orchestrations, so I think it'll be the first show ever at Southwark Playhouse which has got a full band of 11. I like that.
I mean, the producers were mortified! But I was absolutely delighted, because it's built around the music. And I think some of the numbers, such as 'My Body', will blow people away.
I think there's a lot of excitement in the musical theatre world, because this has be one of the unacknowledged quality shows of American musical theatre. We ran for a year and a half, and we got all these awards and things, but it's never really been revived on Broadway, never been touched again. And I think it's time to bring it back.
Read the full interview - including Blakemore's incredible Tony Awards record- on MusicalTheatreReview.com...