Caroline Hanks-Farmer continues her series of interviews with the stars of CHICAGO, the award-winning show spreading plenty of razzle-dazzle at London's Phoenix Theatre. Next in line is Cuba Gooding Jr, making his British stage and musical debut.
Cuba Gooding Jr's breakthrough role was as Tre Styles in Boyz n the Hood (1991), followed by A Few Good Men (1992), before winning the Academy Award for Best Supporting Actor in Jerry Maguire (1996).
In 2016, he portrayed O.J. Simpson in the FX drama series The People v. O. J. Simpson: American Crime Story, for which he received a Primetime Emmy Award nomination for Outstanding Lead Actor in a Mini-series or a Movie. In 2013, he made his Broadway theatre debut alongside Cicely Tyson and Vanessa Williams in the Tony Award-nominated production of The Trip to Bountiful.
How did it feel when your name was announced as an Academy Award winner?
Like you are a part of history. I've met people who have influenced nations from presidents to artists and it gives you a bit of confidence to know that what you are doing will be appreciated. For the positive or the negative it will still be a part of history. I think all you can do as a human being is to make statements so that people can learn and heal and feel connected with you and what you are doing.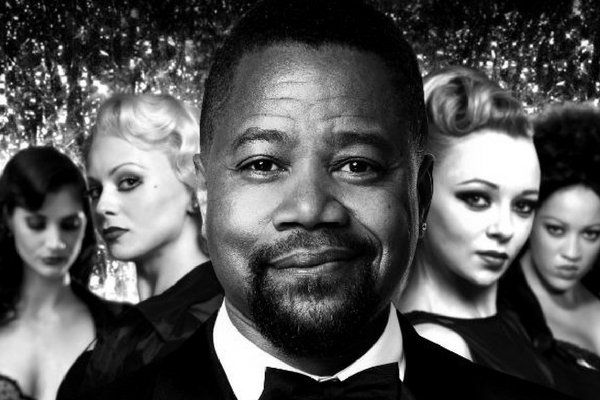 So tell me about the draw of the West End?
Oh you know, there's certain feathers you want to put in your actor's cap. Academy Award, Broadway, and the West End, in the same country as Shakespeare was born and Sir Laurence Olivier acted. But to do it as a musical – wow. I mean a musical in itself would be a feather in my cap but to put two feathers in one slot at the same time is… intimidating. But if you don't get nervous before a performance, you aren't putting enough into it.
It's all about getting the adrenaline pumping then?
I'm an adrenaline entertainment junky, I love adrenaline. Because I say to myself, the audience has come to see you do something they didn't know you were going to do. And so that propels me to be myself.
Talking of things they didn't know you were going to do, do we see you tap dance?
I'm not going to tell you that [laughing], that's like telling you the end of a movie when the other person doesn't know? You are going to have to see it!
Best role to date?
That's like asking what's your favourite pair of shoes. I think the movie Men of Honour [2000], that role changed my life.