Two-hander musical ISLANDER, inspired by the wind-beaten coastline of the Western Isles, transfers from this year's Edinburgh Fringe to London on a wave of critical acclaim as well as a Best Musical Award from our friends at Musical Theatre Review. We've rounded up a selection of festival review highlights.
Conceived and directed by Amy Draper, with a book by Stewart Melton and music and lyrics by Finn Anderson, ISLANDER runs at London's Southwark Playhouse from 2 to 26 October 2019, with a press night on 4 October. Kirsty Findlay and Bethany Tennick reprise their roles.
Eilidh stares out to sea and dreams of a new life beyond her lonely island. Myth and reality collide when the tide washes a mysterious stranger onto her beach, changing her life forever. Epic storytelling intimately staged with a contemporary Scottish folk-inspired score.
ISLANDER explores themes of loss, identity, migration and home. It was created on the Isle of Mull and is inspired by the sights, sounds and smells of the wind-beaten and wave-struck Western Isle. The two actors play a host of characters while weaving, building and layering their voices using looping technology to create an expansive, ethereal soundscape.
---
Enter to win by 4 October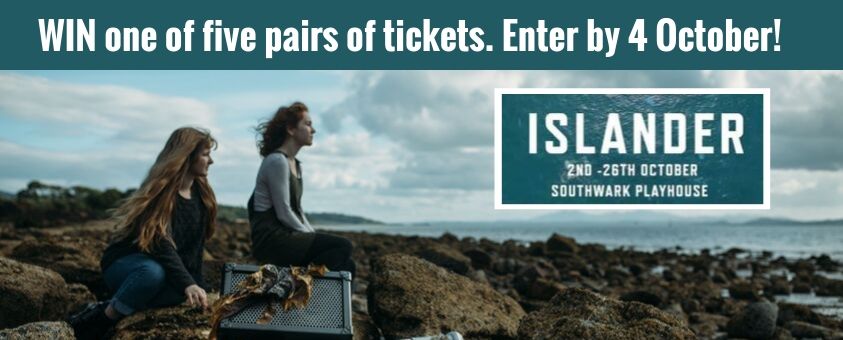 ---
Review highlights