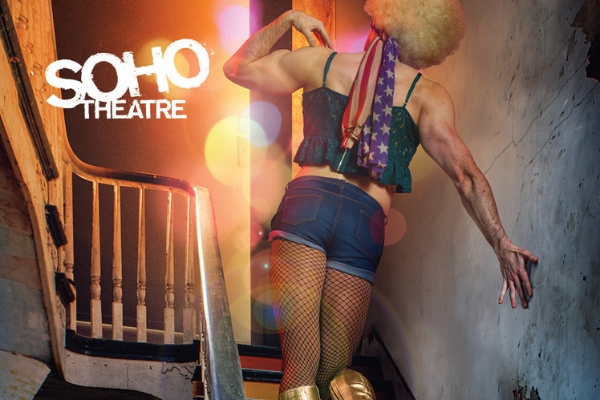 It's had a successful Off-Broadway run and now London audiences are going to get a chance to see young up-and-coming artist Max Vernon's new LGBTQ+ musical The View Upstairs from 18 July to 31 August 2019 at Soho Theatre. Are you ready to go on 'an exhilarating journey of seduction and self-exploration'?
Following a triumphant run Off-Broadway, multiple regional US productions and a recent Australian premiere, the London take on The View Upstairs will be directed by Jonathan O'Boyle, with choreography by recent Offies award winner Fabian Aloise. There will be a national press night on 23 July. Casting is to be announced.
Max Vernon said of the London production:
"As a devotee and lover of British theatre, art, music and culture (from Caryl Churchill and Joe Orton to Alexander McQueen and Vivienne Westwood, Roxy Music, T. Rex and Siouxsie and The Banshees), it has been a lifelong dream of mine to bring an original musical to London. For that show to be The View UpStairs – which is high fashion, rock'n'roll, queer, subversive, and speaks to an important forgotten history in the LGBTQ+ community – that is an enormous opportunity. I'm obsessed with the director and producing team's vision for how to mount this work. We are ready to turn it the f*q out and create something iconic and unheard of at the Soho Theatre."
The musical opens in present day when Wes, a young fashion designer buys an abandoned space, not realising this had been the UpStairs Lounge, a vibrant 70s gay bar in the French Quarter of New Orleans, which, in 1973, was burned down in an arson attack, killing 32 people, making it the worst attack on the LGBTQ+ community until the 2016 shooting at The Pulse nightclub in Orlando.
The View Upstairs brings to life this forgotten community and takes the audience on an exhilarating journey of seduction and self-exploration, celebrating the lives of those forgotten, while featuring a soulful, rock and jazz score.
Jonathan O'Boyle said: "I'm thrilled to be working with Max Vernon on his brilliant new musical. The View Upstairs is a beautiful, uplifting musical that celebrates the lives of these forgotten people. Max is a brilliant new voice in modern musical theatre, and this show, inspired by true events, takes us on a radical, rollercoaster ride through the extraordinary lives of these special human beings."