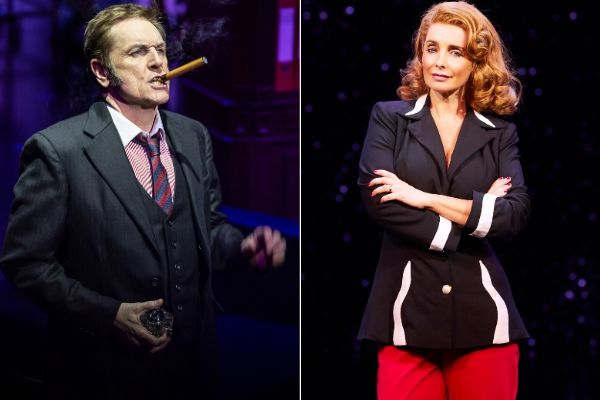 Louise Redknapp and Brian Conley are West End bound as they return to play Violet Newstead and Franklin Hart Jnr respectively in Dolly Parton's 9 To 5 The Musical at London's Savoy Theatre. Louise is back from 10 February 2020 and Brian makes his entrance on 2 March.

Louise Redknapp will play the role of Violet until the show ends its West End run on 23 May (excluding 12-28 March). Caroline Sheen, who is currently playing the role of Violet Newstead, will play her final performance on 8 February 2020.
David Hasselhoff, who is currently playing the role of Franklin Hart Jnr, will also play his final performance on 8 February. Between 10-29 February, the role of will be played by Sean Needham, who played the role on the recent UK tour of the show, before Conley then returns.
Redknapp and Conley will join Chelsea Halfpenny as Judy Bernly, Natalie McQueen as Doralee Rhodes and Bonnie Langford as Roz Keith.
The cast of 9 To 5 The Musical is completed by Victoria Anderson, Alexander Bartles, Stephanie Chandos, Conor Crown, Alexander Day, Rhiane Drummond, Demmileigh Foster, Ross Lee Fowkes, Molly-May Gardiner, Llandyll Gove, Ben Irish, Jenny Legg, Sean Needham, Jon Reynolds, Ricardo Spriggs, Antoine Thomas-Sturge, Sasha Wareham and Emily Woodford.
9 To 5 The Musical opened in the West End in February 2019, where Dolly Parton attended the premiere and joined the cast on stage at the finale. The musical features a book by Patricia Resnick, the legendary film's original screenwriter, and an original Oscar, Grammy and Tony award-nominated score by multi Grammy Award winner, country legend and pop icon Dolly Parton.