Is Emily Woodford your #StageFave? Help grow Emily's fanbase!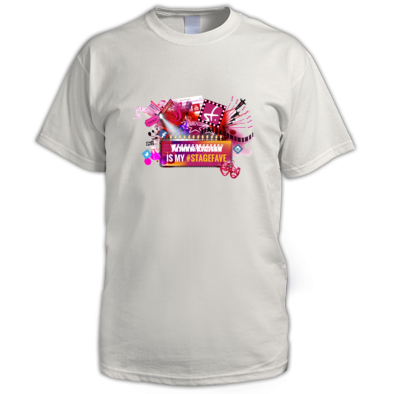 Do you think Emily should be a household name? Tell the world. Share this #StageFaves message and you'll be entered into our prize draw to win this "My #StageFave" t-shirt with Emily's name on it!
Laine theatre Arts grad Represented by @RSmithAssociate
Emily Woodford is a London-based actress whose musical theatre credits include 9 to 5 the Musical (Savoy).

Open Date: 28 Jan 19
Part: Swing (from 28 Jan 2019)
9 To 5 The Musical 9 To 5 The Musical tells the story of Doralee, Violet and Judy – three workmates pushed to boiling point by their sexist and egotistical boss. Concocting a plan to kidnap and turn the tables on their despicable supervisor, will the girls manage to reform their office – or will events unravel when the CEO pays an unexpected visit...
Buy Tickets to 9 to 5 The Musical
Price:
from £20.00 to £224.00
Running time:
2 hours 30 minutes
Emily Woodford merchandise shop
Here is some of our great customised merchandise for this performer. Also check out:
our general #StageFaves merchandise in the Main Shop
Related News and Features
12
Mar
2019
---

That 9 To 5 The Musical clock has been ticking and now Louise Redknapp is ready to return to the Savoy Theatre, playing the role of Violet Newstead from 25 March to 29 June 2019. After suffering a nasty injury shortly before the West End opening, Louise was forced to withdraw for a few weeks to recover. In her absence Caroline Sheen stepped in last minute to play the sassy office supervisor. So here's an excuse to see the show again!
15
Jan
2019
---

There's 13 days to go until Dolly Parton's 9 To 5 The Musical opens for previews at London's Savoy Theatre & actress Caroline Sheen has roughly that same amount of time to learn the role of Violet Newstead following injured Louise Redknapp's break from the show. Redknapp will re-join the show from the end of March. That's showbiz…