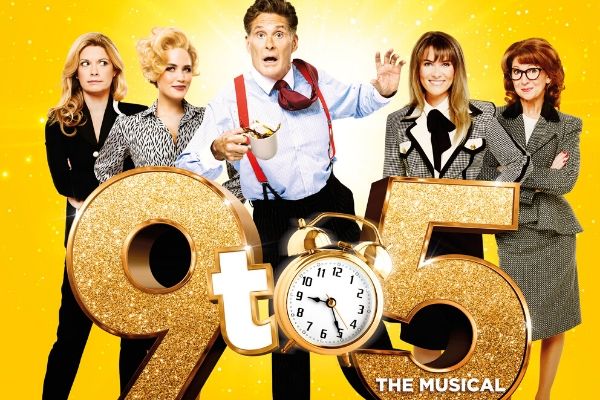 The Hoff is about to be hassled if Dolly Parton has anything to do with it. Yes, it's David Hasselhoff who will play Franklin Hart Jnr in 9 To 5 The Musical at the Savoy Theatre from 2 December 2019 until 8 February 2020.
David Hasselhoff will join Caroline Sheen as Violet Newstead, Chelsea Halfpenny as Judy Bernly, Natalie McQueen as Doralee Rhodes and Bonnie Langford as Roz Keith.
Dolly Parton said: "I am so pleased that David is joining our show. He will be a terrific addition to an already amazing cast, the audiences are going to love him just as much as I do. Get ready to be Hassled Hoff!'."
David Hasselhoff said today:
"I went to see the show back in June and I thought it was 'Hofftastic'. That's when I knew I wanted to be part of it. Franklin Hart Jnr. is going to be a fun part for me to play and I'm looking forward to being back on stage in the UK."
From 2 December 2019 the cast of 9 To 5 The Musical is completed by Victoria Anderson, Alexander Bartles, Simon Campbell, Alexander Day, Rhiane Drummond, Demmileigh Foster, Molly-May Gardiner, Llandyll Gove, Ben Irish, Jenny Legg, Natasha Mould, Sean Needham, Jon Reynolds, James Royden-Lyley, Giles Surridge, Antoine Thomas-Sturge, Sasha Wareham and Emily Woodford. 9 To 5 The Musical is written by Patricia Resnick, with music and lyrics by Dolly Parton.
Excited to be joining the cast of @9to5MusicalUK in London December 2nd! Come see me as Franklin Hart Jr, it's going to be a Hofftastic time! @DollyParton #TheHoff #DavidHasselhoff #DontHasselTheHoff #DollyParton #9To5 #9To5TheMusicalUK #London pic.twitter.com/HYom1D36e3

— David Hasselhoff (@DavidHasselhoff) October 31, 2019