Melanie C and the SCHOOL OF ROCK kids surprised last night's audience with the Spice Girls' hit song "Wannabe". #StageFaves star David Fynn joined in, too! Sneak a peek at our onstage and backstage photos here...
Last night at the New London Theatre Melanie C joined the West End cast of SCHOOL OF ROCK - THE MUSICAL, and surprised the audience with a performance of the Spice Girls hit Wannabe. For her surprise performance, she was joined by the kids from the musical as well as David Fynn who plays leading man Dewy Finn. Following a standing ovation for the show, the audience stayed on their feet for Mel's performance accompanied by the cast of School of Rock The Musical, which brought the house down.
For a third time since its West End premiere Andrew Lloyd Webber's production of SCHOOL OF ROCK - THE MUSICAL recently announced a further booking extension with tickets now available to 14 January 2018.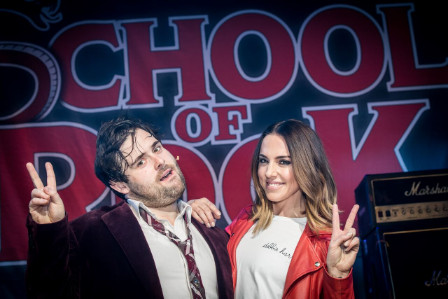 Mel C and David Fynn palling around on stage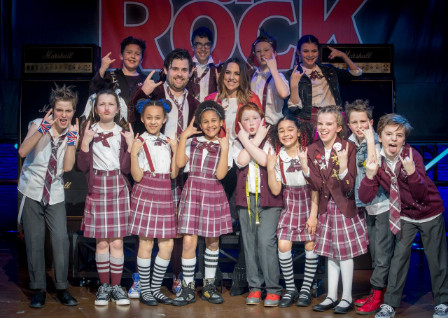 Rocking out with the kids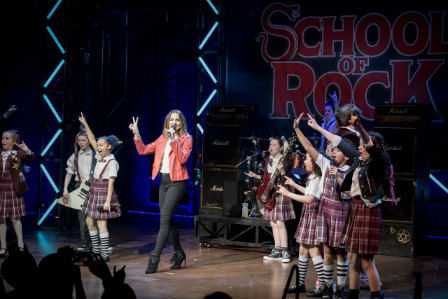 Peace out!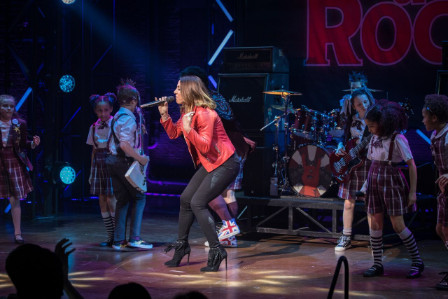 Mel C and the kids tell us what we want, what we really really want!