The smash hit production of Gyspy has two nominations in this category whilst another Broadway classic, Guys and Dolls, is represented here by Gavin Spokes. Interestingly, all of these performances were first given in the West End at the Savoy Theatre. David Bedella is banging the drum for new shows (and new theatres) with his nomination for a more recent New York import, In The Heights, at the Kings Cross Theatre.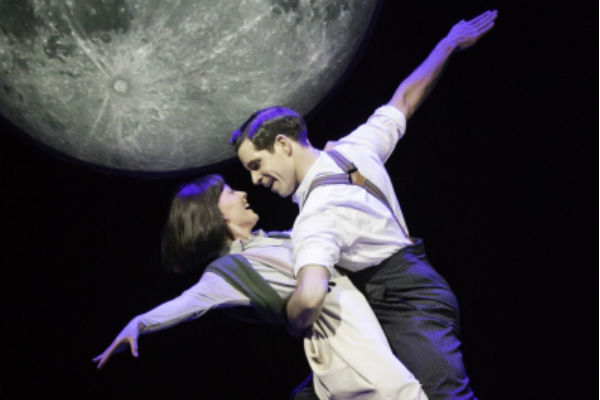 Dan Burton first played Tulsa in Chichester before transferring with Gypsy to the West End and garnering his first Olivier award nomination in the process. However, Gypsy isn't Dan's first time performing on the Savoy stage - he was in the original cast of Legally Blonde starring Sheridan Smith at the same address. And he's got previous at Chichester too, having played Earl in The Pajama Game. As well as being a regular presence in the West End over the past few years, in shows as varied as Jersey Boys and Betty Blue Eyes, Dan's particularly effortless dancing skills have seen him grace stages across the world. He tackled the leading role of Don Lockwood in Singin' in the Rain at Theatre Du Chatalet in Paris, and this summer he'll be starring as Riff in West Side Story at the Salzburg Festival alongside Opera legend Cecilia Bartoli.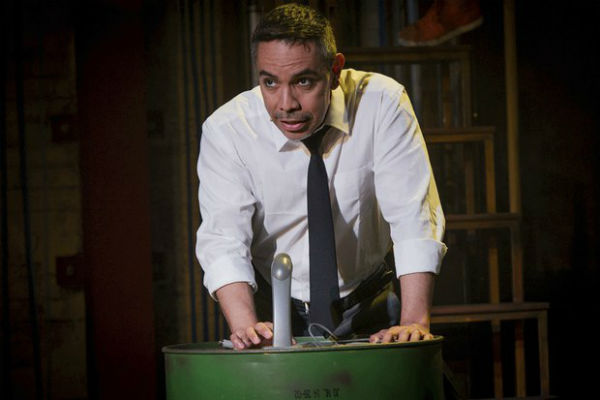 WINNER!
He might have begun life in America but, luckily for us, David Bedella has made the UK his home and has been a fixture of London theatre for many years. He won the Olivier for Best Actor in a Musical in 2004 for his hilarious turn as Satan in Jerry Springer the Opera. While his nominated performance as struggling patriarch Kevin Rosario in Lin Manuel-Miranda's In the Heights couldn't be more different, David invests the role with the same presence and authority we've come to expect from this most versatile of performers. To TV fans, David is probably best known for his recurring role as Dr Carlos Fashola on TV series Holby City. Never one to be typecast, he returned to the theatre and swapped his stethoscope for a pair of heels to play Hedwig in Hedwig and the Angry Inch, Roger de Bris in The Producers and Frank'N'Furter in The Rocky Horror Show, a role he has returned to on numerous occasions.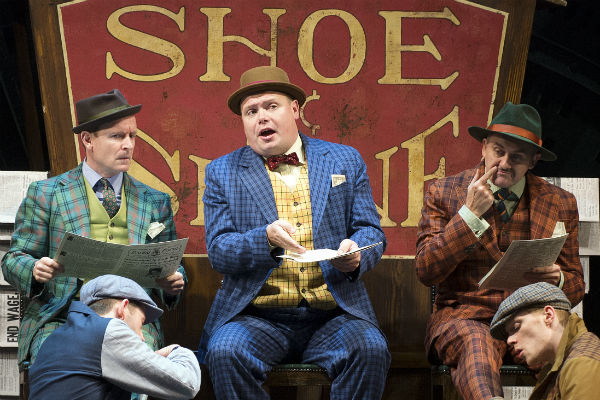 This is Gavin's first Olivier nomination but it's not the first time he's played his nominated role of Nicely Nicely Johnson in Guys and Dolls, it's not even the second! He previously told audiences to "Sit Down" (to stop them from rocking the boat, of course) at the Salisbury Playhouse and in concert at Cadogan Hall. He's in great company as both David Healy and Clive Rowe won the award for the same role. Their wins were for National Theatre productions, where a teenaged Gavin first saw Clive Rowe play it and was inspired to become an actor. Gavin has strong links to the National himself. He appeared in The Light Princess and She Stoops To Conquer on the South Bank, and also played the lead role of Francis, originated by James Corden, in the National Theatre production of Richad Bean's hit comedy One Man, Two Guvnors.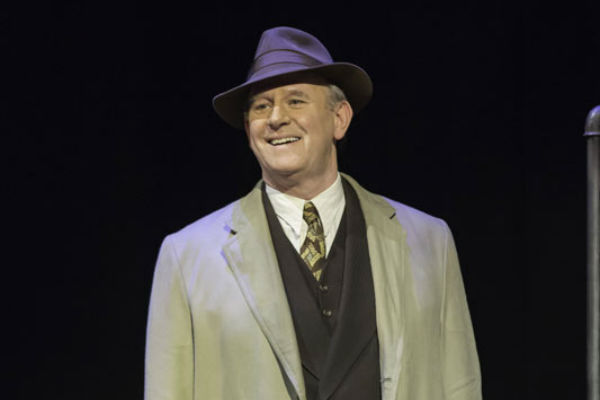 Nominated here, for the first time, for his role as the hapless Herbie opposite Imelda Staunton's formidable Mama Rose in Gypsy, Peter is best known for his role in television classic All Creatures Great and Small. Oh, and you just might have heard about his being the fifth incarnation of a little known character called Doctor Who! However, an extensive and successful career on our television screens hasn't prevented Peter from regularly gracing our stages over the years. In recent years, he has been showing off his musical theatre skills, memorably playing Amos Hart in Chicago, King Arthur in Monty Python's Spamalot, and, appearing alongside his fellow nominee (and fellow Gypsy star) Dan Burton, Professor Callahan in the original West End cast of Legally Blonde, also at the Savoy.